The vegan revolution has rumbled on for the last couple of years and most massive brands have come around to that way of thinking and updated their menus accordingly, but McDonalds have lagged behind in that respect.
Featured Image VIA 
This is all set to change come the start of next year though with the release of their first ever fully vegan menu. It's a little underwhelming though as it's arriving in the form of new Veggie Dippers.
They've been approved by The Vegan Society but given the fact they're not even called Vegan Dippers, it doesn't really feel like McDonalds are getting too invested in the idea. The Veggie Dippers consist of red pepper, rice, sundried tomato pesto and split peas, allocated in crispy breadcrumbs and will set you back £3.29 for four of them or £4.99 as part of a meal with fries and a drink as well.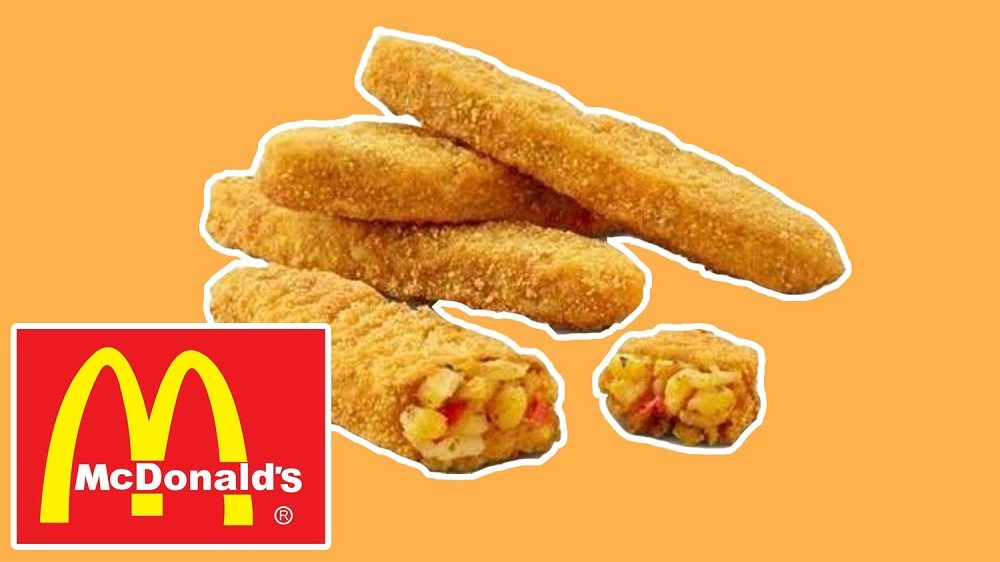 Here's what McDonalds head of food marketing Thomas O'Neil had to say about the new menu item:
In the last 12 months we've seen an 80% uplift in customers ordering vegetarian options at McDonald's, so it is time for the brand famous for the dippable McNugget to launch a dippable option for our vegetarian, vegan and flexitarian customers.

The Veggie Dippers are a delicious addition to our menu and we're looking forward to seeing what customers make of our first vegan Extra Value Meal and Happy Meal in the New Year.
I mean I'm not even vegan but I've gotta say that it's a pretty disappointing first foray into the market from McDonald's. You saw how Greggs completely dominated the market and saw their profits rise exponentially once they introduced the vegan sausage roll, so it seems really naive of McDonalds to jump in with something that looks like it's a vegan option from ten years ago. Don't think this is gonna do much for them to be honest.
For more of the same, check out reports that vegans take twice as many sick days as non vegans. Not all good.