McDonald's might not exactly be your go to burger joint, but you know what you're gonna get when you rock up there and it's normally going to meet your expectations. Not that they were very high in the first place, but you know what I mean.
Images VIA
One of the great things about McDonald's is that they're always bringing out special guest burgers for a limited time only and this summer is no exception. These ones actually look pretty good though and might actually tempt me to make that special trip to McDonald's to try them. Especially when I'm baked or hungover to fuck, because there's no way in hell you'd find me in a Maccy D's otherwise.
You've got the Tennessee Stack, the New York Stack and the Tex Mex Stack: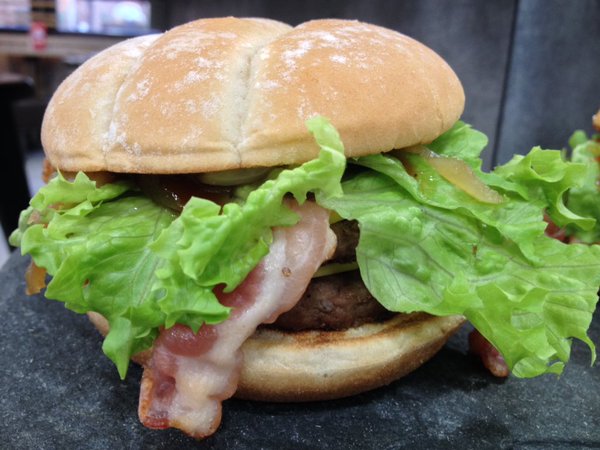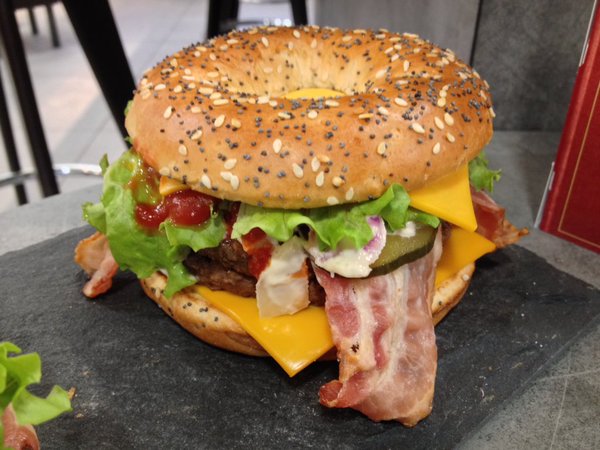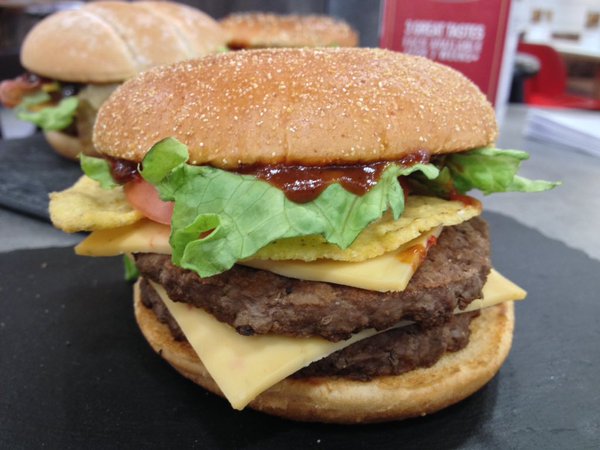 Yeah, that's right – the New York Stack comes in a bagel. Rare. As for the toppings they go a bit like this: The Tennessee is BBQ sauce, beef, grilled onions, bacon & cheese, the New York stack is packed with beef, ketchup, mustard, cheese, pickles, smoked bacon & slaw AND the Tex Mex combines beef, pepperjack cheese, smoky sauce, tortilla chips and a spice-flavoured burger bun.
Tortillas in a burger?! A bagel bun?! Although most of the toppings aren't really that original those two really do stand out as being different and actually make me want to try them. I'm not really sure they would actually work, but hey maybe McDonald's knows something about burgers that I don't. Maybe.
You can guarantee one thing though, they're gonna look like shit, probably taste like shit and no doubt give you the shits, but you'll always be back for more.
The only question now is why the hell are they changing the Chicken McNugget recipe?