I know that we've all been enjoying eating out at our favourite restaurants after the Coronavirus pandemic thanks to the government's Eat Out To Help Out scheme, but now that that's over how are the culinary cuisines of the country like McDonald's going to entice us back?
Images VIA
The answer is pretty simple: they're just going to add a bunch of new items to the menu. The first of these is a pretty simple upgrade as they're now going to be offering a triple cheeseburger as well as their classic double cheeseburger. The idea is pretty simple in that you're going to get an extra patty and an extra slice of cheese for your burger alongside the usual relish of onions, pickles and mustard.
Take a look at it in all its glory below: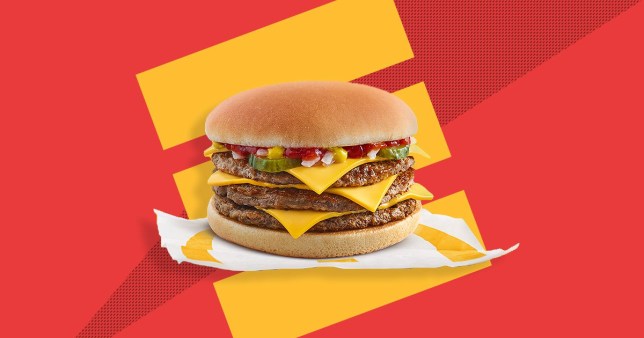 The triple cheeseburger is also going to be fairly reasonably priced at £2.19 a pop. Bad news is that they're not available this weekend and you're gonna have to wait until Tuesday September 2nd to get your hands on one. Should hopefully be worth the wait though if you like your McDonald's.
For more of the same, check out this restaurant that started selling Coronavirus burgers. Too soon.