Loyalty schemes are a great way to get people coming back to your restaurant time and time again, as the more times they come the closer they get to getting that elusive free drink/meal. Given that they're pretty much the embodiment of corporate fast food, it's a massive surprise that McDonald's hasn't chosen to implement one sooner. But now it has.
Nobody knows the details yet, but speaking at the UBS Global Consumer Conference this week, McDonald's U.S. president said:
We're working on a customer-designed loyalty program that we think will be as good as there is out there in the marketplace.

It will work through the recently launched McDonald's app so you won't have to worry about losing your loyalty card, it will all be online.

We can confirm that the rewards will definitely be food based as well.

It should start appearing towards the end of the year or early 2017.
Featured Image VIA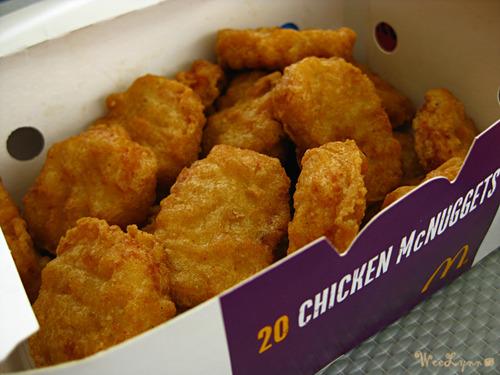 Image VIA 
Mmmm. There's probably going to be no better feeling than when you're a bit pissed and you can head down to McDonald's on your way home to claim that free box of chicken nuggets, although I imagine you will have to spend A LOT of money in the joint before you get anywhere near a reward like that. Probably more likely to just be a small fries or a McFlurry or something but still, it all counts.
Now we just need to get the 48 nugget box over here and we're all set. Now that would take a while to build up loyalty points for.