Not much to celebrate as we enter the second week of lockdown proper, but McDonald's are at least attempting to make it a bit better by giving out a whole bunch of free cheeseburgers this week.
Featured Image VIA
Of course, there are a couple of catches in order to grab one but they aren't too invasive and it's probably worth saving that 99p for the cheeseburger. Firstly, you have to download the McDonald's app to your phone and order your burger for drive thru or collection, then just head to your local McDonald's and pick it up. That's it. The offer is available until November 22nd.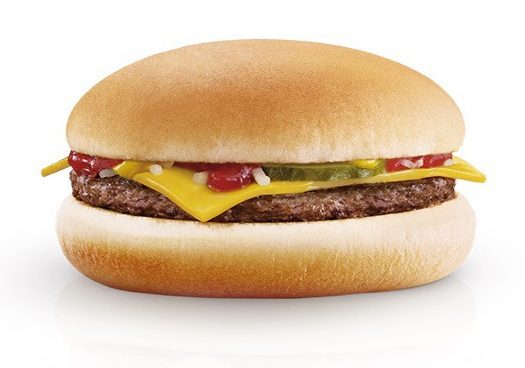 Sadly, the deal is only available for new users of the app so if you've cashed it in before then you won't be able to do so again. I was going to recommend keeping the app once you had downloaded it but just setting it so that it couldn't send you push notifications, but if you can only cash in the deals once then you might as well delete it once you've done this one.
And don't get roped into ordering any fries with your free burger and especially not a drink because that's how they get you! Just take the free burger and run as fast as you can.
For more of the same, check out this guy from 'The Apprentice' eating McDonalds with a knife and fork. Loser.