A robber who demanded cash from a McDonald's in Coventry committed the most awkward robbery in history after the cashier told him he would have to buy something so the till could open.
Featured Image VIA
Daniel Parra-Braun, 37, placed a note on the counter which read: 'I am armed. Give till cash now.'
The cashier told him what the situation was and Daniel had no choice but to order a 99p cheeseburger WHICH HE PAID FOR with a £5 note before making off with £136 in cash.
As reported by The Mirror, the bizarre robbery was one of four Daniel carried out in the city in just 12 hours before being caught.
The best bit is how he got caught – Daniel robbed a William Hill bookmakers and used the same technique with the note reading 'I am armed. Give till cash now'. He left with £170 but the staff recognised him as a regular in the bookies who lives in flat across the street. Whoops.
Daniel's lawyer says:
He has mental health conditions, but they did not contribute to the offending, nor did they require hospital treatment.

He goes back to Coventry. He doesn't really know what he's doing. He makes comments and writes notes. He wasn't in need of money. It was a cry for help, but not a substantial one.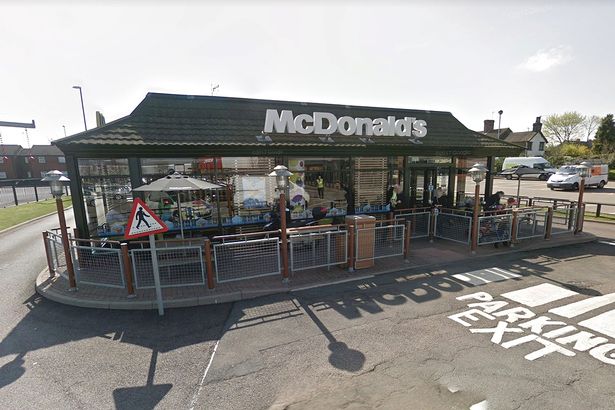 Looks like crime does not pay in this case, in fact it costs 99p. And who knows if he even ate the cheeseburger? Can't have too much of an appetite with the sort of butterflies you'd get committing four robberies in 12 hours. The again when your master plan at the end of the day is to rob the bookies across the road that you punt in all the time, maybe you don't feel much at all.
For the starving man who barged through a crowd of climate change protesters blocking the entrance to a burger chain in Denmark, click HERE.