Whatever your political standing might be, I think that we can all agree that it's been pretty embarrassing seeing left leaning members of the population jump for joy after hearing that Boris Johnson had been moved to intensive care after his Coronavirus symptoms intensified and thankfully some of them are being taken to account for their words and actions.
Images VIA
The most notable of these is the Labour mayor of Heanor in Derbyshire, a woman by the name of Sheila Oakes. She was replying to a message asking for people to pray for the Prime Minister and said the following:
Sorry, he completely deserves this and he is one of the worst PMs we've ever had.
Ouch. I mean you can question his policies and leadership during this pandemic but to say that he deserves to die for it is probably a bit much and this is exactly what her political party thought as well: the party withdrew the whip from Ms Oakes shortly afterwards.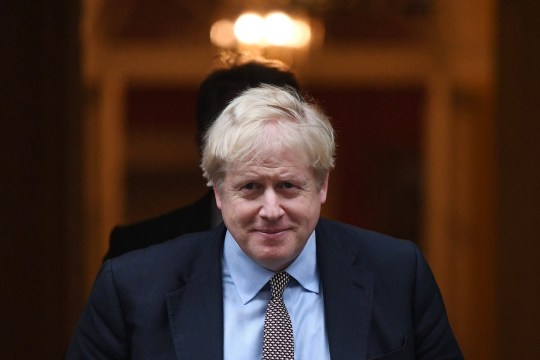 Here's what the Labour leader of Amber Valley District Council Chris Emmas-Williams said about her in a statement:
As leader of the Council and Labour Group I am appalled and very disappointed by the comments posted on Facebook by Cllr Sheila Oakes.

There is no place in politics for personal and hurtful comments no matter how angry you are.

I asked Cllr Oakes to remove the comments and apologise immediately after it was brought to my attention.

In no circumstances can I or the Labour Group condone this sort of behaviour, it is not in being with the standards expected in public life or office.

A full investigation will take place and appropriate action will be taken in line with the Labour Party rules and regulations.'

Cllr Oakes does not currently sit as a Labour councillor.
Oakes herself hasn't really offered an apology but has admitted that she made a mistake. It's kind of surprising that people in positions of power still think that they can leave dumb comments like that and the rules of human decency don't need to apply to them, but I suppose you have shithouses like Piers Morgan and even Boris Johnson himself doing it all the time and never facing any consequences so maybe they think that it's applicable to them as well?
Dumb/naive outlook right there and one that has terminated Oakes' career. Don't make the same mistake.
For more of the same, check out out this guy called Nobody who ran for mayor once. What?