We've seen a few actors cross over in the world of politics over in America and it looks like the latest one of these might be Matthew McConaughey, as he revealed that he was seriously considering running for governor of Texas.
Featured Image VIA
McConaughey was speaking to Crime Stoppers of Houston's The Balanced Voice podcast to promote his Greenlights memoir, when host Rania Mankarious asked him whether he was considering running for governor. This was his reply: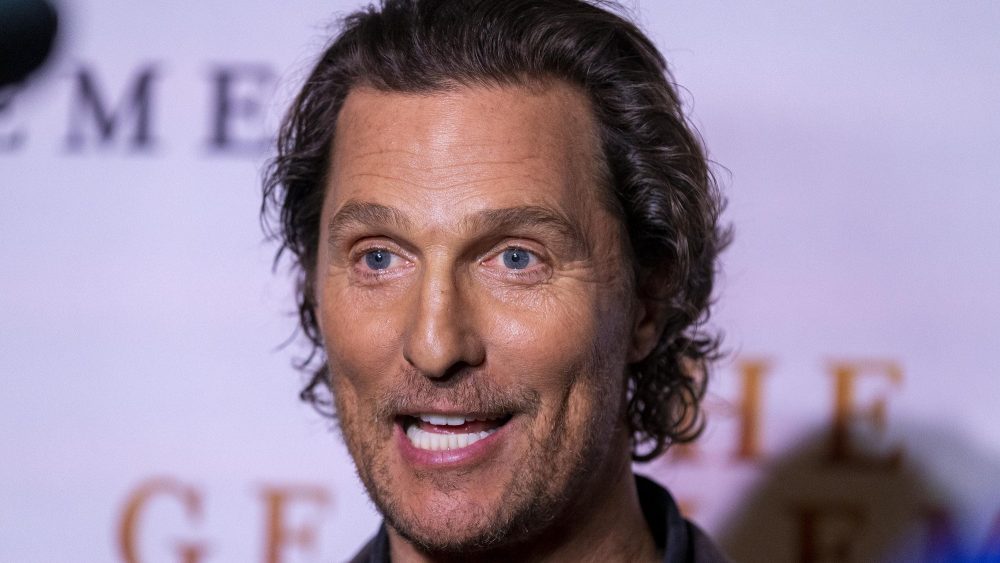 It's a true consideration. I'm looking into now again, what is my leadership role?

Because I do think I have some things to teach and share, and what is my role?

What's my category in my next chapter of life that I'm going into?

I want to get behind personal values to rebind our social contracts with each other as Americans, as people again.

I remember when Arnold [Schwarzenegger] came out, and seeing [Jesse] Ventura up there, I was like oh, there's different people in the entertainment zeitgeist that are getting into politics.

You know, I still question how much you can really get done in politics, and I don't know if politics is my avenue to get what maybe I am best equipped to get done.
OK, so that's a bit of a wishy washy answer but it does look as if it's something that he's seriously considering and he could have a real chance of getting elected if he ran. Greg Abbott is the current Republican governor of Texas and has recently come under fire for how he's handled the Coronavirus pandemic and the recent cold snap, but this being Texas McConaughey would probably have to take Abbot's Republican nomination to even have a chance of winning.
We'll see how it unfolds I guess, but even as a Republican McConaughey would be an entertaining political figure. Arnold Schwarzenegger did an OK job of it in California.
For more of the same, check out McConaughey calling out cancel culture and the illiberal left. Looks like he maybe is a Republican anyway hey?