In a year where there haven't really been any winners, the biggest loser is still definitely Matt Hancock after the whole nation hated him for his inept response to the Coronavirus pandemic over the last eighteen months and he was then forced to resign after it turned out he was breaking his own social distancing rules and having an affair with his aide. Can't really have gone worse for the guy can it?
Featured Image VIA
Anyway, I'm not sure why he's decided to run the London Marathon because I doubt any amount of 'giving money to charity' is going to ingratiate him back into the public's good books – don't forget he was found guilty of handing out loads of million pound pandemic mask contracts to his mates as well – but this seems to be the tactic that he's going for, although predictably his public JustGiving page has been hijacked by trolls ripping the piss out of them. Many people have decided to pay the minimum donations fee of £2 to leave comments calling him a twat or similar and to be honest it kind of looks like it's worth that price as well – although I suppose you can't be sure that the money will actually even be going to St Nicholas Hospice Care knowing Matt Hancock.
Here are just a few of the highlights: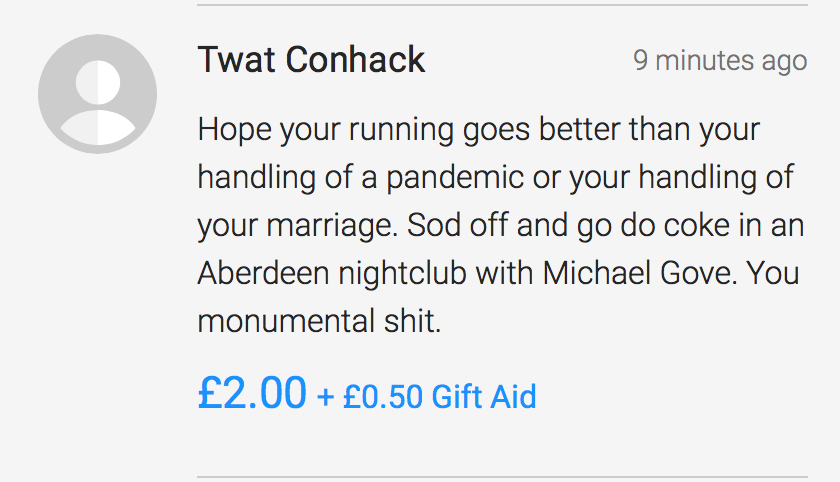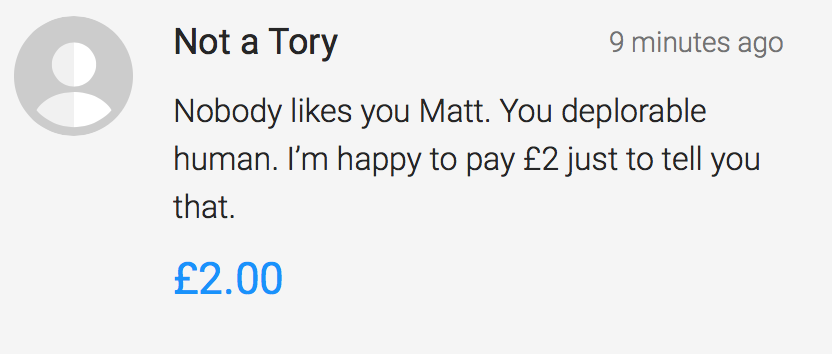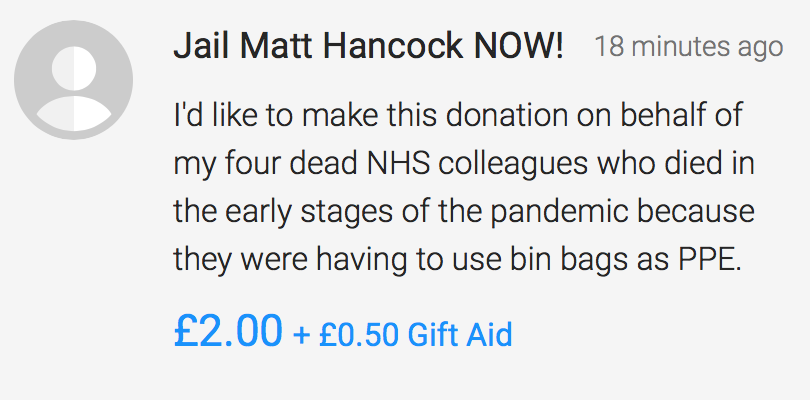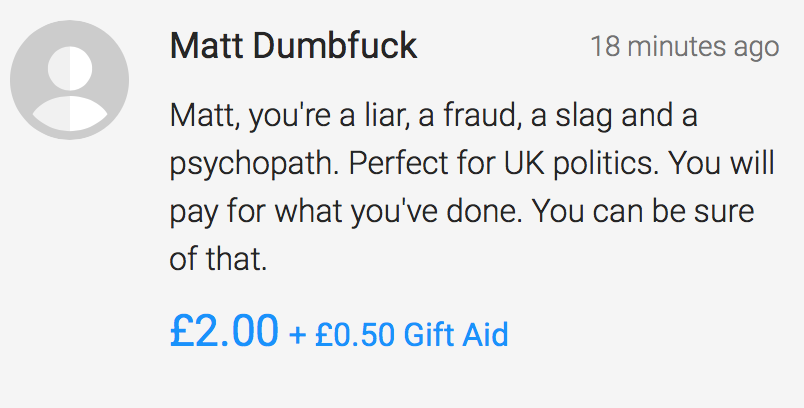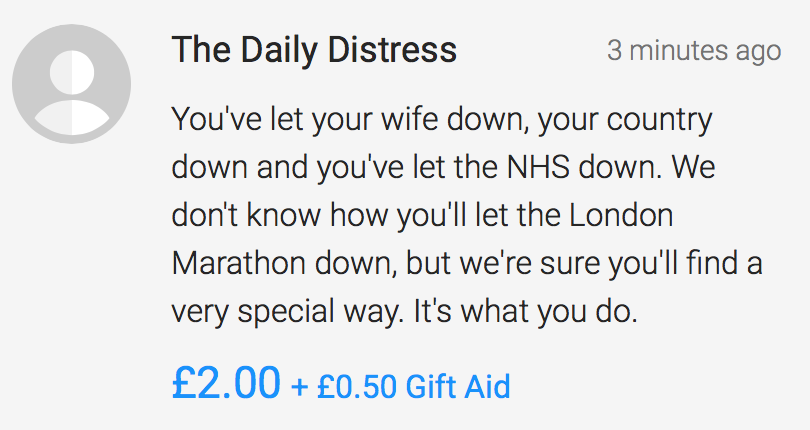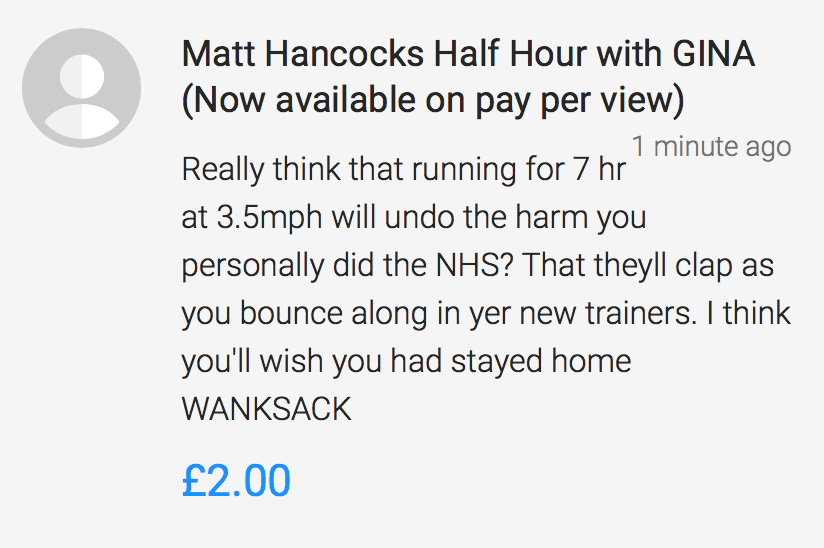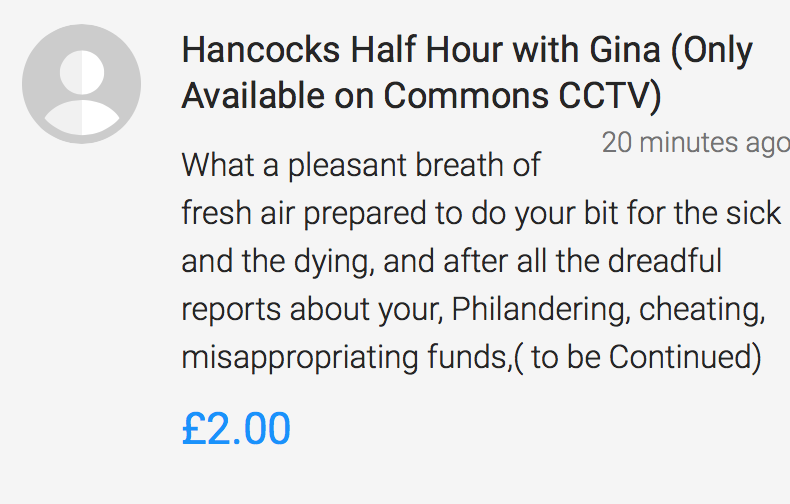 Lol tell us how you really feel hey why don't you guys? I don't really know what good this will do but it is kinda funny thinking that Hancock set up this page and thought he might get loads of supportive messages but instead everyone is calling him a dickhead and telling him to die instead. Yeah, I know it's not that nice but the guy pretty much deserves it doesn't he? Loads of people are dead because of him and he's refused to even apologise. Suck it Matt Hancock.
NB – As I was writing this article JustGiving and/or Hancock clearly saw what was happening and have switched all the comments off and now everything is just showing up as Anonymous and the price of their donation. Really sad news, but good thing I got a few screenshots.
For more of the same, check out this thread of Matt Hancock being weird. What is wrong with the guy?