Remember at the start of the lockdown and the pandemic when people were panic buying toilet paper as they thought they would run out whilst they were trapped indoors?
Images VIA 
I don't think I heard or one person – even in the news – that actually ran out of toilet paper during the crisis, but people are still following the exact same pattern of behaviour over in Melbourne, Australia after the number of cases grew and fears of a local lockdown in the city grew. A Woolworths spokesman said the following about the elevated demand: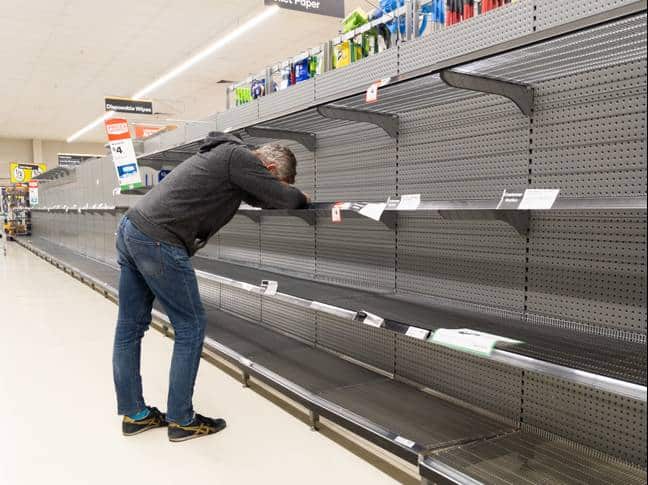 We have plenty of stock to draw on in our distribution centres and will replenish shelves in those stores quickly.

We'll continue to keep a close eye on stock levels in the coming days, and ask customers to buy only what they need.

Do not panic buy toilet paper again.
I mean this seems kind of obvious to me after most people forgot that it even happened at the start of the lockdown as nobody was caught short or ran out. Seems completely ridiculous that it would happen again and I'm not even sure we can just blame it on Australians for being idiots because I'm fairly sure the exact same thing is going to happen over here when the dreaded second wave hits in a few weeks. You know it's coming.
For more of the same, check out when this mother bought 18 toilet rolls but her kid threw them all in the bath. Sucker.