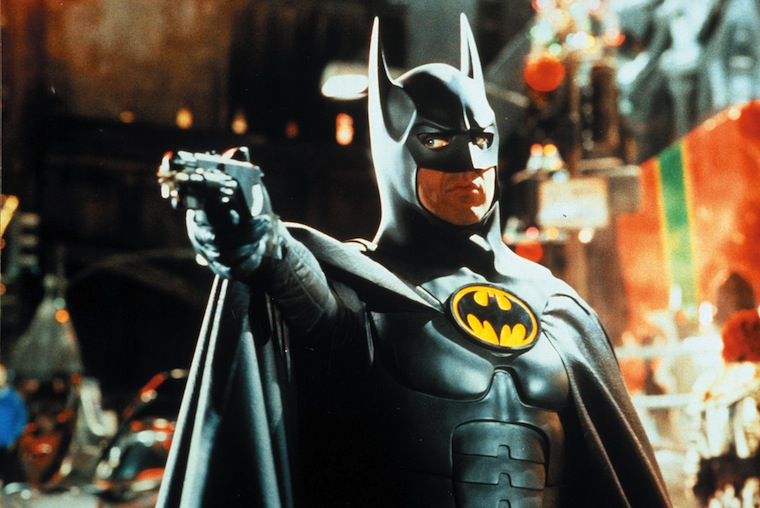 A masked gunman has opened fire at a midnight premier of Batman The Dark Knight Rises, which is the very type of injustice Batman would have fought against.
It is reported that 10 people have been killed and many more injured. The shooting happened only a few hours ago at a movie theatre in Denver, Colorado. Witnesses reported loud bangs similar to firecrackers, a shed load of smoke and wide spread panic. Some movie goers were unsure if the bangs were part of the film or a marketing stunt, as when the gunman appeared inside the movie theatre he was apparently wearing a mask and body armour (the photo above isn't actually the gun man, it's just a picture of Batman from an old movie pointing a gun at someone, most probably The Joker). It is un-sure if the crazy gun man has been caught or if he's still on the run.
Sky News say they have a live stream of what's going on near the movie theatre but when I clicked on it I saw some stupid report about cooking sausages on a BBQ. Maybe they'll come back to it after. Check it out here.
On a lighter note check out the Batman The Dark Knight Rises smut parody we featured a while ago here.