A team of police officers in Lima, Peru, dressed up as Spider-Man, Captain America, Thor and Catwoman to pull off a drugs bust in an operation they'd codenamed 'Marvel'.
The plan was to be mistaken as kids entertainers at a nearby school, and as you can see, it totally worked.
I just wish Thor had taken his hammer along to really destroy that door properly. All in all, they seized 3,250 small packages of cocaine paste, 287 bags of cocaine and 127 of marijuana. A pretty sizable amount, but I doubt these guys were major syndicate or something. No way they'd have entered like that on an actual dangerous hideout, right?
Even still, imagine being raided by the Avengers ffs. Life comes at you fast: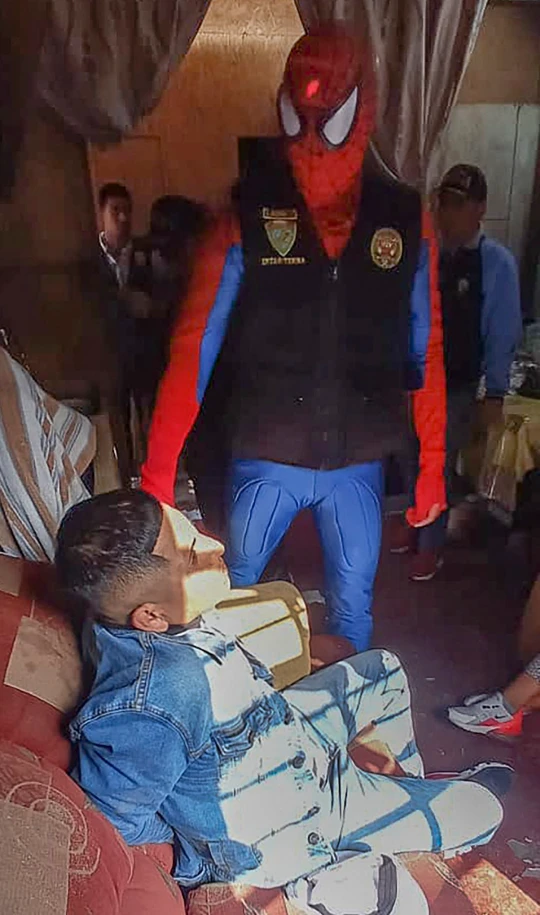 Love that they took the evidence photo while still in costume as well – look at the smile on Captain America's face!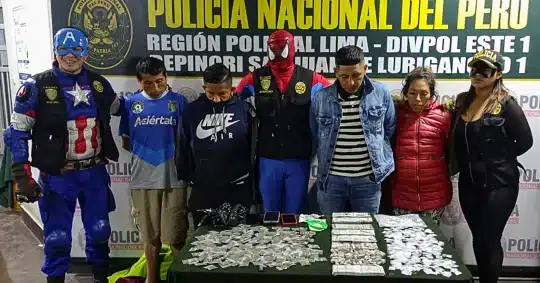 The only slightly annoying part is that we're supposed to pretend like Catwoman making a drugs bust with the Avengers is normal. They live in two separate universes! Do you even read comics, Peru? Sort it out.
For the time US customs seized $2.8m worth of cocaine-coated cornflakes, click HERE. Yum.