Earlier this year, pharma CEO dickhead Martin Shkreli purchased the sole copy of Wu-Tang Clan's album 'Once Upon A Time In Shaolin' for $2 million.
Featured Image VIA
He recently promised to release it if Trump became president, and (sort of) true to his word he's been streaming parts of the album on YouTube today.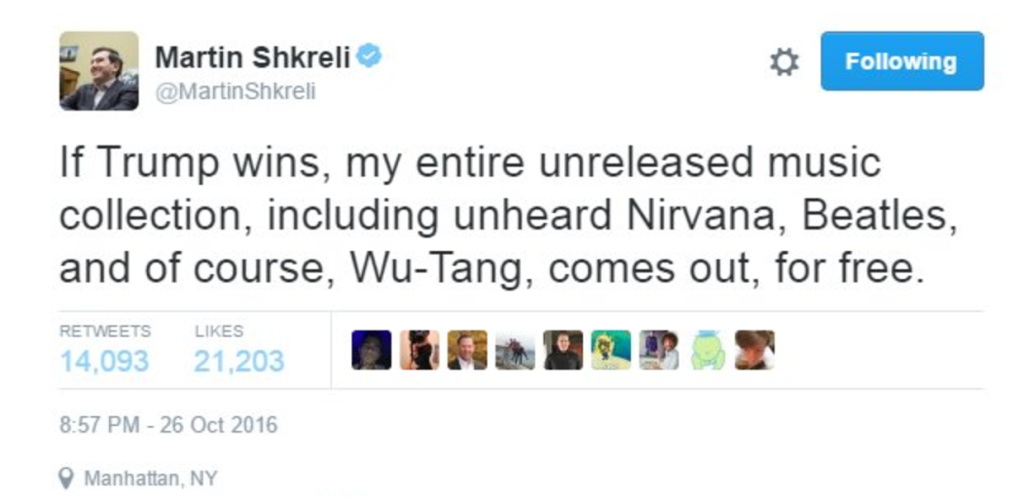 Shkreli admits he didn't expect Trump to win, and says he'll have to negotiate terms of a wider release with Wu-Tang.
For now though, here's what we get:
So it's not all bad news right? Donald Trump may be President of the USA but at least we get some unreleased Wu-Tang music from the personal collection of Martin Shkreli. Yeah he's probably going to be a dick and never actually share the whole thing like he said he would, but hey, here's hoping.
For the time Shkreli offered his ex-girlfriend $10,000 to let him lick her out, click HERE.