If you're munching on a Mars bar, Milky Way or Snickers as you read this then spit it out right now unless you want to choke to death on a piece of plastic… (potentially).
Featured Image VIA
Mars ordered a recall of the three chocolate bars alongside Celebrations and Mini Mix after plastic was discovered inside a batch produced at their plant in Holland.
A spokesperson says:
This is an isolated incident.

No other varieties of chocolate, pack formats or bar sizes are affected in the UK and no other best before dates or products manufactured at any other location are impacted.
The recall affects 55 countries including the UK, France, Belgium, Italy and Spain.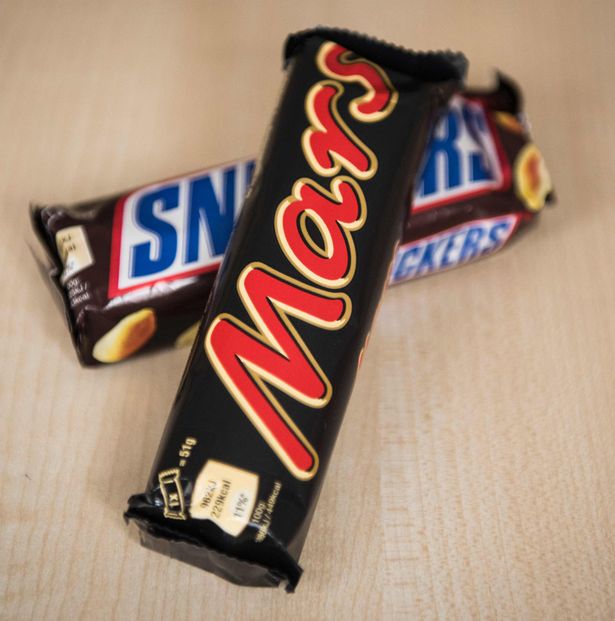 Image VIA
A statement from Mars reads:
We want to avoid having consumers who bought one of the affected products consume them.
The products you want to avoid are the ones with best-before dates ranging from June 19, 2016 to Jan. 8, 2017, according to German media.
More specifically, you want to avoid all of these for the time being:
Product – Type (code) – Best before date

Mars Funsize – Fun size bag 250g (AV39F) – 11/09/16 to 02/10/16

Milky Way Funsize – Fun size bag 227g (AV39J) – 02/10/16

Variety Funsize – Family Favourites (AV33W) – 29/05/16 to 14/08/16

Variety Funsize – Party Mix (AV33T) – 15/05/16 to 07/08/16

Celebrations – 388g box (AJ46N) – 08/05/16 to 28/08/16

Celebrations – 245g (AJ46R) – 08/05/16 to 28/08/16

Snickers Miniature – 2.5kg catering case (YF413) – 07/08/16 to 14/08/16
It's the first time in history Mars has had to recall products made at its Veghel factory, which opened back in 1963. No doubt devastating for them to have this blemish on a once squeaky-clean record.
Good thing we've got this original recipe for home-made Chocolate Creme Eggs handy.