The pigs in blankets game has been especially strong this Christmas and even though we've already seen foot long pigs in blankets offered by Aldi and ASDA, I thought that it was important to note that you'll also be able to pick up these delicacies at Marks and Spencer as let's face it, M & S is probably going to be a more high quality option than the past two supermarkets. I know, I know I'm a food snob but it is kinda true – you get what you pay for.
Images VIA 
Anyway, the stats do kinda back it up as well – the M & S pig weighs 670g as opposed to the 200g one you would be getting from Aldi and the 650g one you would be getting from ASDA and they're made using outdoor bred bacon and sausage. Can only assume that the ASDA and Aldi ones aren't because there's no mention of them there.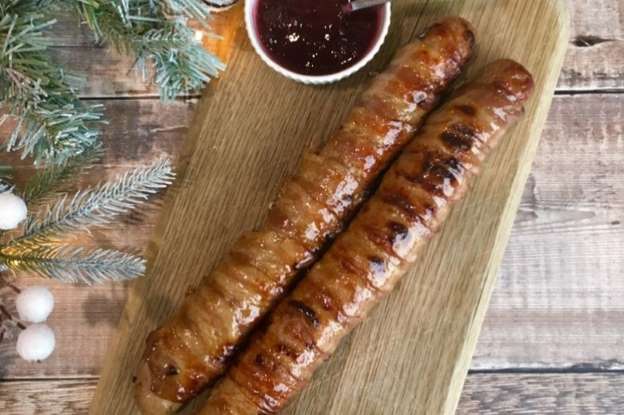 The foot long M & S pigs in blankets are a bit pricier though, setting you back £5 for a packet of two. Might be a bit steep but I would hazard a guess that they're probably worth it. Get your skates on though as I doubt there are going to be too many of them left in stock.
For more of the same, check out these veggies in vests – vegan pigs in blankets. Don't think they will be as good really.