It's been a tough couple of days for Donald Trump after the Republicans lost the Senate yesterday and then he encouraged his supporters to raid Capitol Hill to try and overturn the decision, but the biggest ignominy for him may have been when his Twitter account was suspended for 12 hours because of his role in the uprising.
Featured Image VIA 
Anyone who has been following Trump for the last ten years – metaphorically or on the social media platform – will know that it was one of his main methods of communication with the people and integral in his rise to the Presidency, so having that taken away from him will have been a bigger blow. Probably not as big though as Mark Zuckerberg announcing today that he has blocked Trump from both Facebook and Instagram: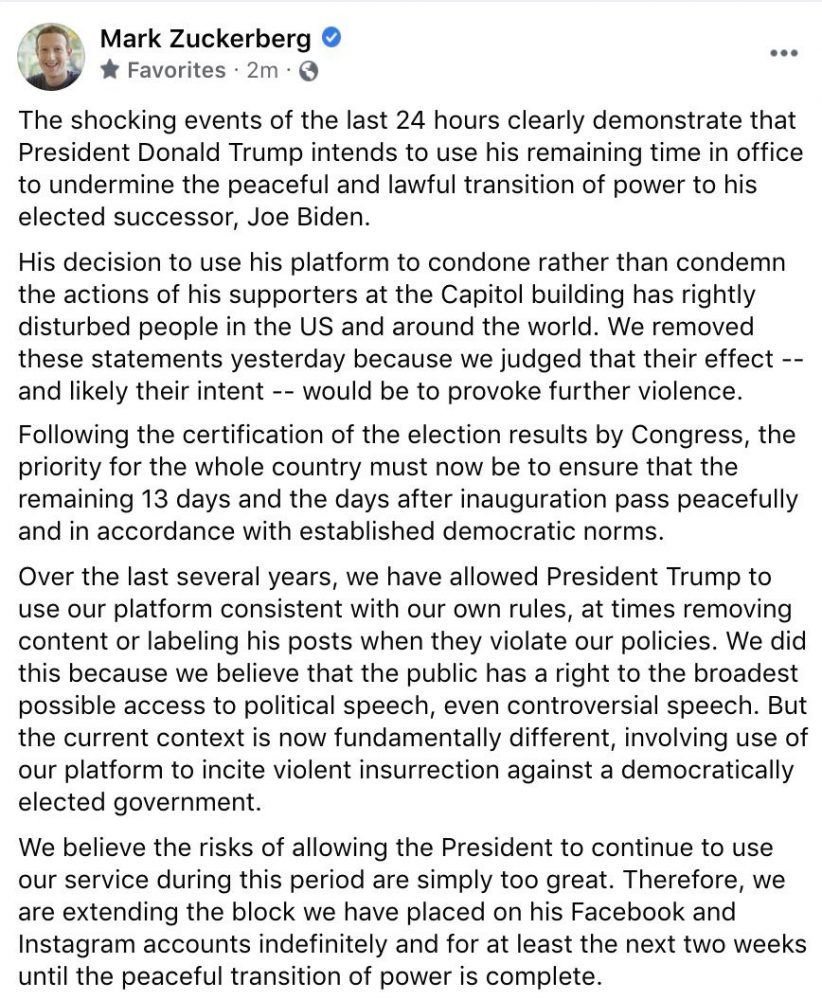 OK so Trump doesn't use Facebook or Instagram as much as his Twitter account, but there are still millions of people reached by his posts on both of them so this is still going to hit him and his team fairly hard. Hopefully Twitter follows suit and does the same thing because we definitely don't want to see another day like yesterday happening any time soon.
For more of the same, check out this sinister Twitter thread that claims yesterday was just a dress rehearsal for the real thing. Fuck.