Anyone with a passing interest in football will probably have heard of Mario Balotelli after a crazy couple of years at Manchester City, where his obvious talent was overshadowed by the fact he was a complete nutter – famously setting off a bunch of fireworks in his house the day before the Manchester derby before scoring the first goal.
Featured Image VIA
It's fair to say that his career hasn't really panned out how he might have imagined since leaving City  and he's currently plying his trade at Brescia back in his home country of Italy. This isn't the story though, as it's emerged that he's currently being investigated over accusations of sexual violence against a 17 year old girl back in Nice, where he was playing a couple of seasons ago.
There's more to this than meets the eye though, as the story originally started with the girl pretending to be 18 and embarking on a sexual relationship with Ballotelli, before she revealed that she was 17 and demanding €100,000 to not go to the police about it. Mario managed to get out of that somehow, but the girl now has a new lawyer named Elisa Romeo who says there are serious sexual assault charges against Mario: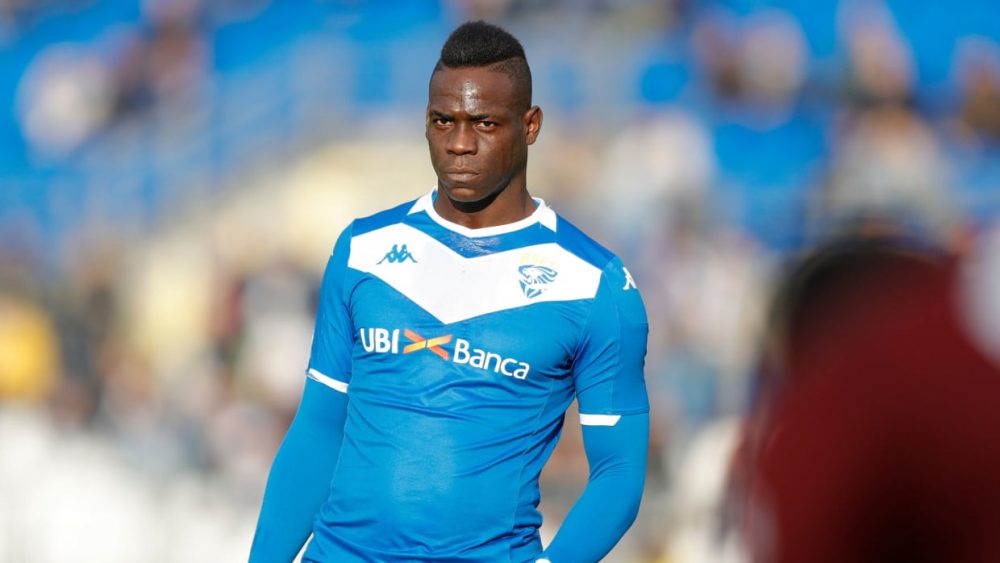 In January 2018 the young woman, before being denounced in her turn, filed a lawsuit against Mario Balotelli following a relationship.

It began consensually.  However it evolved into sexual acts that were not wanted by the girl, and subsequently into sexual violence.
Yeah, obviously that doesn't sound good but there's obviously a lot going on here with the lying and blackmail etc. Don't really wanna give an opinion on it right now, but you gotta wonder why Balotelli is hanging out with 18 year old girls when he's 29 himself anyway. There's definitely ways for him to avoid these situations, you know?
For more of the same, check Balotelli making an Italy team full of Balotellis in his sticker album. Classic Mario.