We've all heard the allegations against Marilyn Manson that have been flying around this year and I think most of us would agree that because it's Marilyn Manson and there are so many different accounts of his behaviour from so many different people that there must be at least some inkling of truth in them.
Images VIA
Esme Bianco is one of the women who have accused him of physical and sexual abuse as well as trafficking, and has actually filed a lawsuit against the guy. However Manson's team have now decided to release a statement alleging that her claims are completely fabricated and false.
Here's what it had to say, courtesy of Metro.co.uk: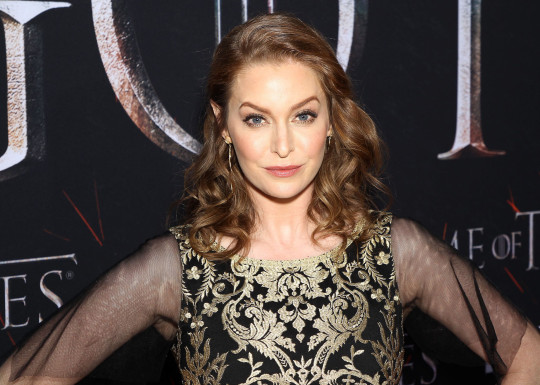 In a new motion to dismiss the lawsuit, Manson's team called Bianco and other women 'co-conspirators' who are 'desperately trying to conflate the imagery and artistry of Warner's "shock rock" stage persona, "Marilyn Manson", with fabricated accounts of abuse'.

In the paperwork, filed on Wednesday to the United States District Court for the Central District of California (Western Division), Manson, 52, claims the allegations are 'are untrue, meritless, and a key component of a coordinated attack by multiple plaintiffs, who are cynically and dishonestly seeking to monetise and exploit the #MeToo movement'.

He alleges that Bianco and others 'spent months plotting, workshopping, and fine-tuning' their statements into 'twisted tales' that bear no resemblance to reality.

Manson's attorney claimed that Bianco's allegations are 'provably false'.
Wow. Doesn't look like he's backing down there does it, but I'm not sure how he thinks that he can get away with all this stuff when literally so many women have come forward to talk about his horrific actions towards them. Oh right, they're all co-conspirators of course.
I suppose sadly in cases concerning consent and BDSM situations (for lack of a simpler term) are still quite fuzzy and murky, so he might have a shot, but it really does seem like there's way too much evidence against him. I guess it all depends on what can be proved beyond reasonable doubt as well which is the kicker.
We'll see how this goes, but it's almost certainly going to involve a lot of graphic descriptions of Manson's relationship with these women and be completely screwed up and grim. Should have seen it coming really.
For more of the same, check out everything that's been said about Manson this year. There's a hell of a lot.