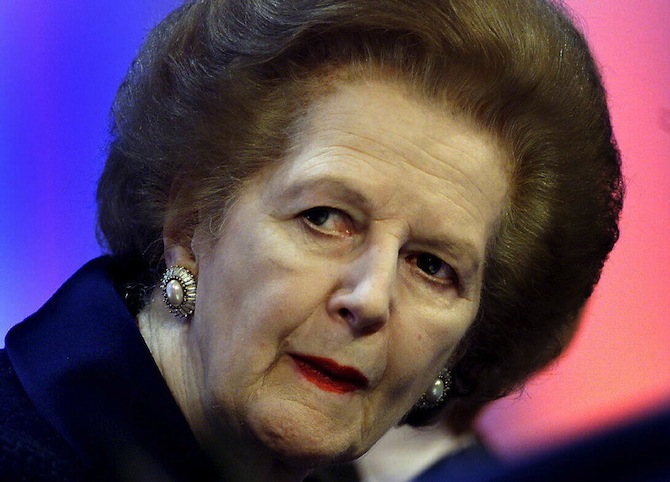 The BBC are reporting that Margaret Thatcher has died this morning following a stroke. Her family have reported that Britain's first female Prime Minister passed away peacefully in her sleep early this morning.
After becoming a Conservative MP in 1959, Maggie Thatcher moved up the ranks and was appointed Secretary For Education in 1970. In 1974 Thatcher challenged for leadership of the Conservative Party and won. In 1979 The Conservatives came to power making Thatcher the first female Prime Minister of Great Britain.
Read more on Margaret Thatcher's history here.
[yframe url='http://www.youtube.com/watch?v=oTYDxyvBXBI']