Yesterday, everyone got pretty pissed off with Marco Pierre White Jr after he decided to slut shame Amber Rose for posting a naked picture on Instagram.
Images VIA
Whilst that wasn't exactly the classiest move, Marco really can't be seen to call anyone out as he's only famous because he had sex on live television during 'Celebrity Big Brother' and also sent some Snapchats out of himself having sex. And it didn't even take him 24 hours to embarrass himself yet again with some inane behaviour.
Marco was attending the premiere of 'The Banksy Job' last night and obviously hit up the after party too at the Lights Of Soho, where he took every opportunity to show himself up. Firstly he ripped his top off to show off his ink and flex his muscles, then he stuck his hand down his pants and grabbed his dick, before finally mooning the paparazzi alongside his friend, the Human Ken Doll. Yeah, they were really hanging out. And this was all on the same day that he called out Amber Rose.
Anyway, much like the rest of us, his girlfriend Francesca Suter didn't look too impressed: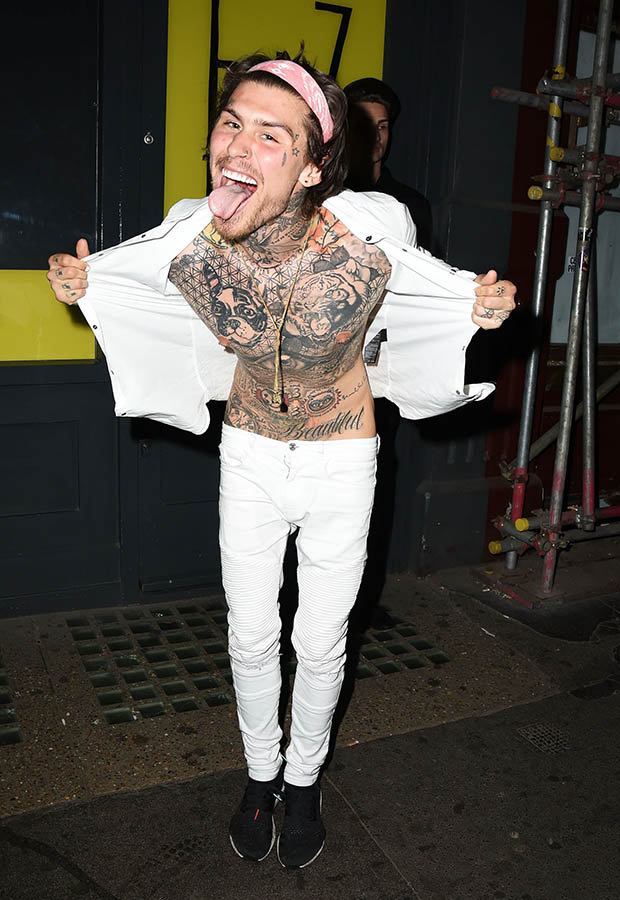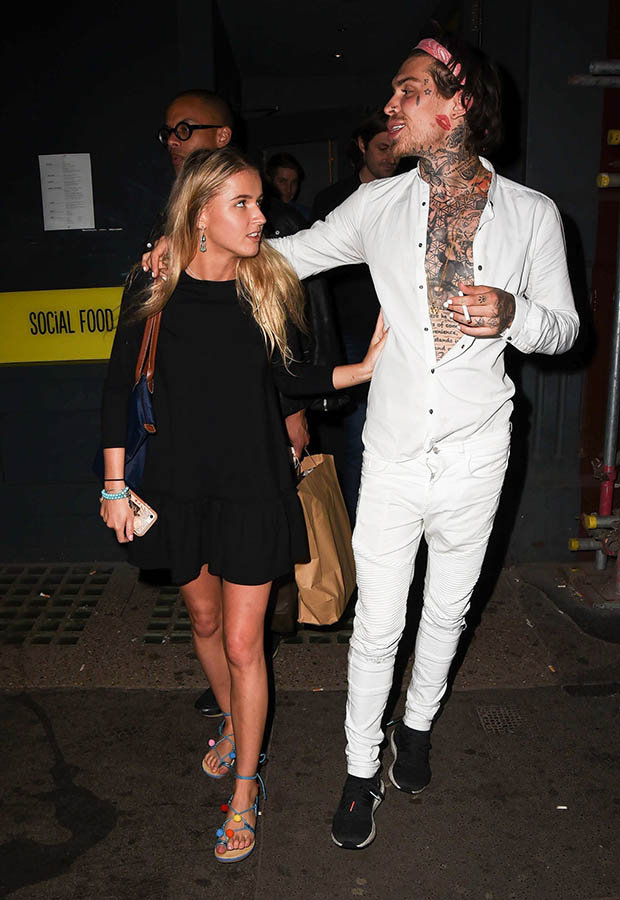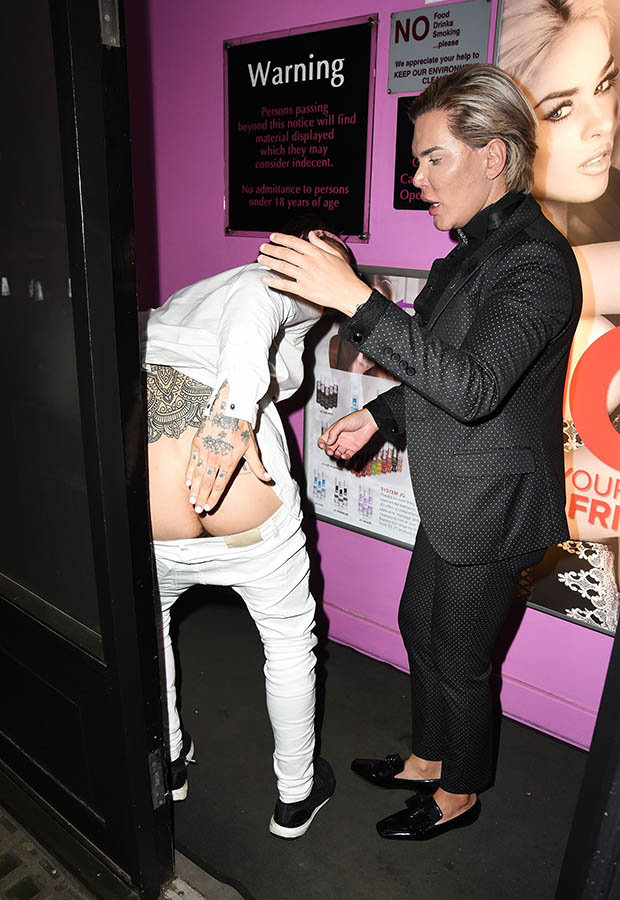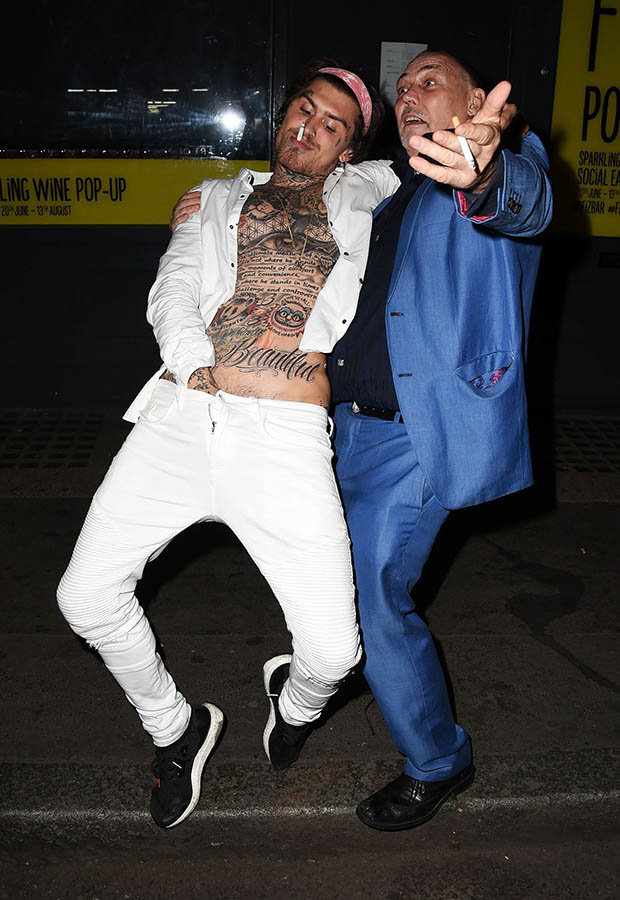 What an absolute bellend. Just go to the after party and try not to embarrass yourself pal, especially after some of the crap you've come out with in the past 24 hours. I suppose in fairness to the guy, knowing him it could have been a lot worse, so maybe we should just be thankful he restrained himself so much. Still, allow it pal.
For more Marco Pierre White Jr, what about that time he stole £180K off his father for a sex and drug fuelled party? Classic.