A couple have revealed how their night was ruined after deciding to have sex during an episode of the X Factor.
Images VIA
Emma Pearce, 34, and Allan Blake, 28, were shagging in the living room when she moved round to watch the show which was on in the background. Little did she know that she had just potentially ruined their sex life forever. She said:
He left the room during the adverts, and came back with a naughty grin on his face, telling me he was in the mood.

I'd no idea why – we hadn't been watching anything sexy – but I said I was up for it too, so long as I could still watch the X Factor.

Things started happening, but Allan's head kept blocking the telly. I'm still not quite sure how it happened, but I sort of jolted my body, so I could see Dermot reading the results properly, and must've accidentally pushed him the other way.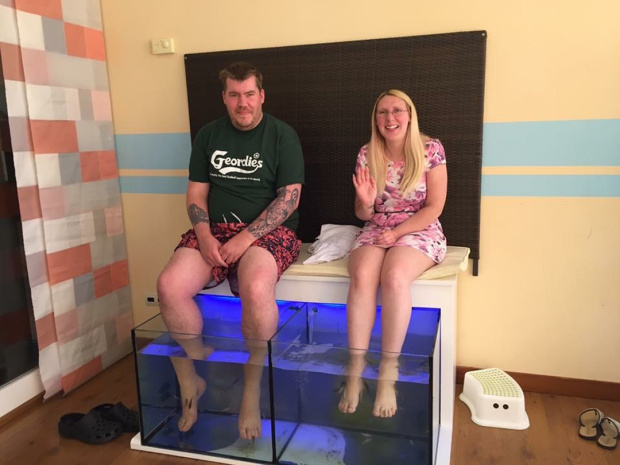 Unfortunately this move managed to rip a tag of his skin.
Next think I knew, there was blood everywhere.
Emma quickly called NHS non-emergency service 111 to ask for advice. She was told that Allan should take painkillers and wrap his dick in a flannel (ouch). Two days later when they visited their GP, Allan was told that he'd torn his frenulum AKA his banjo string. Kind of ironic that he tore it during an episode of the X Factor – poor dude definitely hit the wrong note that night. Emma added: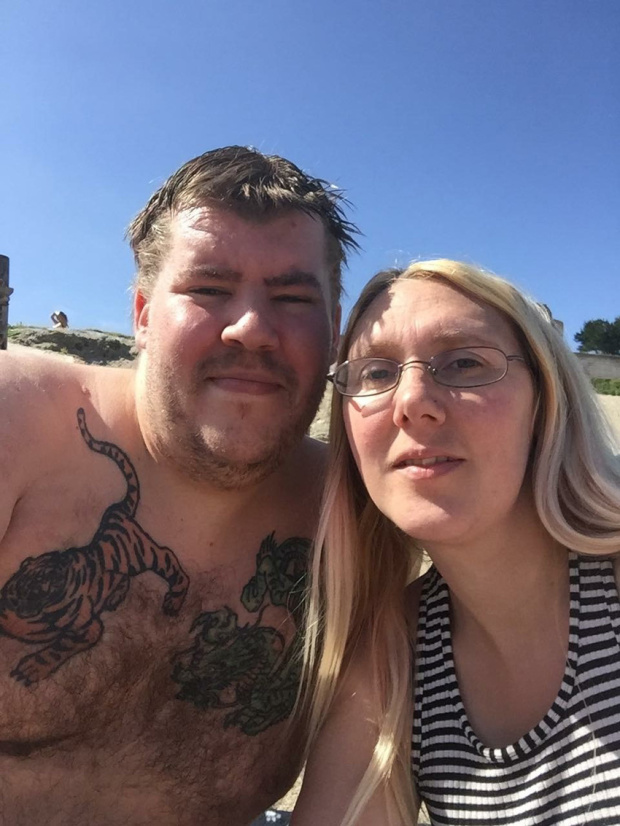 We do worry that it'll happen again, but we laugh about it all the time.

I still watch the X Factor religiously, too – and now Allan knows better than to distract me!
To read about the guy whose penis snapped in half while having sex, click HERE.