Imagine if you were legitimately recognised as the man with the biggest penis in the world, and then one day out of nowhere someone appeared and had a much bigger unit than you.
Images VIA 
I think you would understandably be pretty annoyed about that – I mean the thing that you were best at in the world has just been ripped away from you without so much as a fight – but I don't think I would be as bitter as Jonah Falcon (pictured below) about it. Falcon was legitimately recognised as the man with the largest dick in the world at 13.5 inches, but in recent times 52 year old Mexican Robert Esquivel Cabrera has come out and said that his penis weighed in at a hefty 19 inches.
Falcon isn't happy about this though and has called Cabrera out about it, claiming that his is the one, true biggest penis in the world: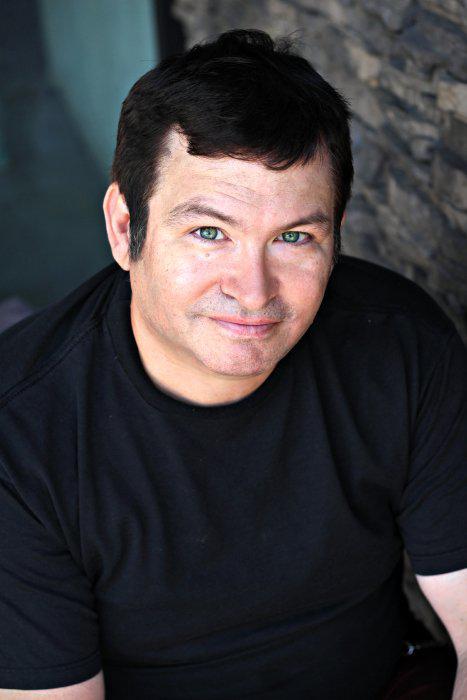 His penis isn't 19 inches. Doctors have acknowledged this and said he could have a normal sex life if he is essentially circumcised.

It has been going around for the past two-and-a-half years.

The man stretched his foreskin constantly, from what I understand, but it's normal underneath.

I think it's ridiculous and he seems kind of desperate. No matter how big he is, it's not going to change the fact that I'm 13.5inches.

I'm not competing with anybody, at least not directly. It's not going to change who I am and what I have and in my eyes, it's kind of pathetic.

If you can't use it, what good is it for?
Wow, he doesn't sound like a complete creep and weirdo does he? I guess he got a huge ego to go with his huge cock.
In fairness to Falcon though, he is right – Cabrera does have an abnormally long foreskin (although I don't know if he stretched it) and if it was removed he could live a normal life and have sex but he wants to keep it so he has the biggest dick in the world. That is kinda pathetic, I gotta agree.
For more huge dicks, check out this guy who had the first ever dick reduction surgery. Brave.