Huge W for introverts this week as a man who was sacked because he never wanted to go boozing with his colleagues after work has won a financial verdict in his favour.
The man sued his Paris-based employer after they fired him, claiming he was 'not fun enough' and exhibited 'professional incompetence' by refusing to attend staff drinks on a regular basis. Which seems like a dumb reason to get fired, seeing as you're free to do what you want (or don't want) once the workday ends.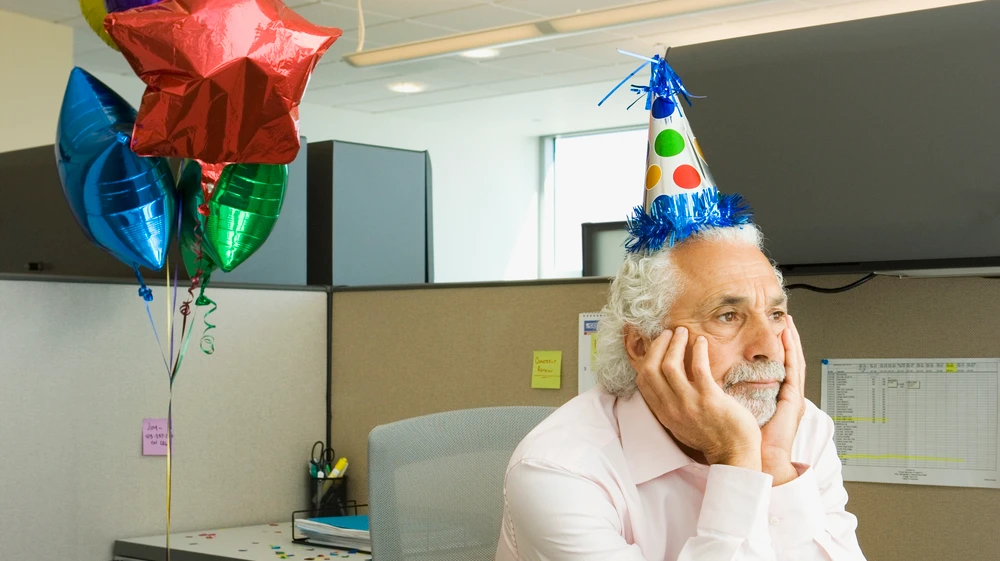 As reported by Vice, the man worked as a senior adviser for Cubik Partners and would often turn down an invitation for drinks as his colleagues would engage in 'excessive alcoholism' and 'promiscuity'. The man and his lawyers argued that instead of establishing a good company culture, Cubik Partners' social events usually involved 'humiliating and intrusive practices', like getting drunk, giving each other nicknames, and shagging each other.
Oppositely, the company's lawyers insisted that the man didn't adhere to the company's values and would sometimes use a 'brittle and demotivating tone' while speaking with his former employees. They also accused him of not responding well to feedback and being intolerant to different points of view.
In the end, the judge sided with Mr Boring, deeming that he had been wrongfully terminated:
Mr. T could not be blamed for his failure to integrate the values of the company, which [saw] the necessary participation in seminars and weekend parties frequently generating excessive alcoholism encouraged by [company] associates who made very large quantities of alcohol available.
The judge ordered the company to pay Mr T AUD $ 4,477 (£2,500 or USD $3,000 ) in damages, and the man's request for an additional AUD $716,252 (£400,000 or ​​$480,146) would be assessed at a later date. Imagine Mr Boring wins that too and celebrates with an epic bender where he gets completely trashed? That would be pretty poetic. Hopefully invites all his ex-colleagues out to join him too.
For the man who won £346,000 in damages after an unwanted birthday party sparked a panic attack at work, click HERE. Lol.