A Korean man accused of kidnapping and sexually assaulting an Asian woman because he thought she was white has been arrested and charged in Irvine, California, reports Yahoo.
Featured Image VIA
Michael Sangbong Rhee, 37, allegedly targeted the victim while she was sitting in her car. Armed with a handgun, he ordered the woman to get in the back of the vehicle if she wanted to live. The victim offered her wallet and money, but Rhee said they would "do that later."
Rhee opened the rear passenger door and pushed the woman onto the backseat. He then sexually assaulted her in the ensuing struggle, according to Irvine police.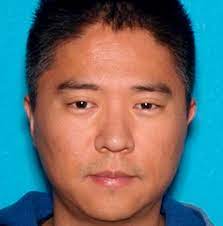 Fortunately, the victim managed to shout to a nearby maintenance worker that Rhee was armed. Rhee then legged it back to his own car and escaped with his vehicle.
CCTV captured Rhee's license plate which allowed officers to track him to his home in Lake Forest – where they found additional evidence – and arrested him. He was booked for kidnapping with the intent to commit a sexual assault and had his bail set at $1 million.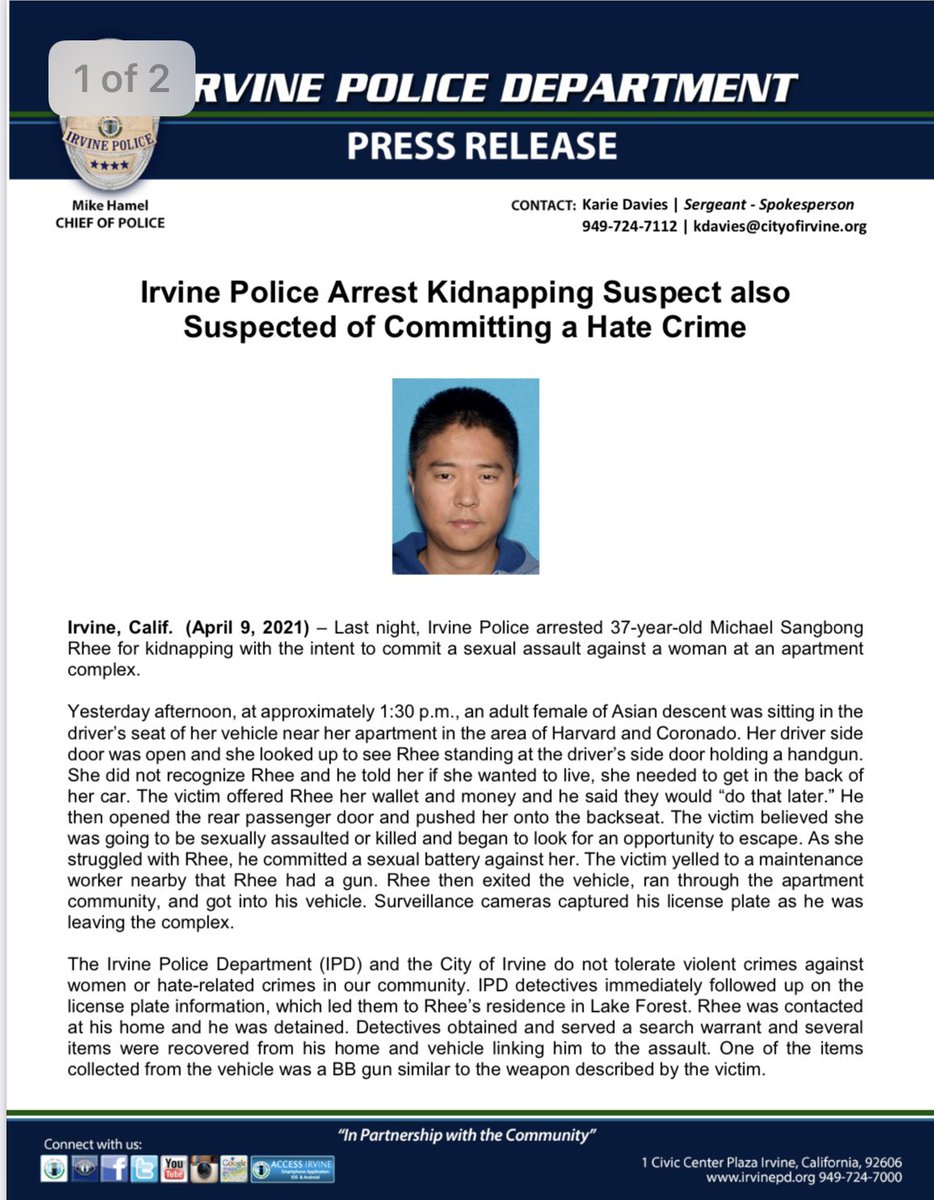 Now here's where the incident veers into the realm of dark comedy and where it would be very funny if we weren't dealing with such a terrible incident. Based on the investigation and Rhee's own statements, he targeted the woman because he thought she was white. Rhee was on a mission to violate white women in retaliation for the rise in hate crimes against Asian Americans over the last year.
As a result, Rhee is expected to face hate crime charges himself, even though the person he ended up assaulting was of Asian descent – just like him. What an idiot! Sounds like something the Coen Brothers might come up with but even they might not be able to dream up anyone as stupid as this guy. Dude went out to commit a hate crime in order to avenge hate crimes against Asians and ended up pulling a reverse Uno card on himself. Biggest hate crime flop in history. For shame, Mr Rhee. For shame!
For the racist ordered to pay his victim £1,200 after sending him a banana at Wetherspoons, click HERE.