A Specsavers eye doctor has been suspended for drunkenly streaking down the streets of Southampton – 22 years after the incident happened.
Featured Image VIA
As reported by Metro, optometrist Jagdip Dhariwal was fined for indecent exposure in 1998 after he and his friends stripped off for a 'dare'. The then-28-year-old had been drinking with his buddies at a party during Fresher's Week.
Now aged 50, Jagdip has been summoned to a tribunal for failing to notify regulators the General Optical Council [GOC] about the conviction.
Jagdrip told the panel he never mentioned it because it was a dumb 'student prank' and not what he personally considered 'criminal'. After all he only received a slap on the wrist over the incident back in September 1998, and it's not like he had stolen or killed anyone or dealt drugs or been in a fight.
Recalling the incident, Jagdrip says:
Five of us had gathered together for dinner and a few drinks to celebrate a friend's engagement.

It was fresher's week and two of those invited were students at the university. Everyone was in very high spirits at the time.

By around midnight, three of us were quite drunk and were being encouraged by the others to streak into the cold. It was a foolish dare but being silly we decided to strip off and ran outside.
He says they remained in the street 'only briefly' before 'dashing back inside'. However a police car soon pulled up and he was 'taken to a police station and put in a police cell.'
I was not aware at the time that I was being arrested, probably because I was quite drunk.
Jagdip later appeared at Southampton Magistrates' Court where he admitted indecent exposure and was fined £100 and ordered to pay £45 costs. And that was the end of that… or so he thought.
In 2006 the GOC introduced paperwork to be completed each year requiring optometrists to declare criminal convictions. But Jagdip always ticked 'no'.
Incredibly, someone gave the GOC an anonymous tip-off about Jagdip's streaking in 2015, and he was forced to admit what happened:
At the material time I was not aware it was considered criminal behaviour or that it would mean I had a criminal record.

In my mind it was a student prank for I had simply been fined and did not attach any "conviction" to the matter.
The GOC had no sympathy however, suspending Jagdip for 6 months. Their report concluded:
The committee found it impossible to accept the registrant's account that he had not realised that at the time that he had received a criminal conviction.

The formality of receiving a summons for the alleged offence and the experience of attending court and pleading guilty to that offence must have made it abundantly clear to the registrant that he was being convicted of a criminal offence.

His conduct involved active dishonesty during each decision to apply for renewal of registration.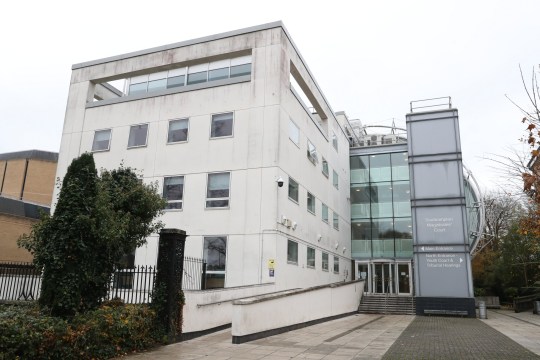 I guess technically Jagdip had this old conviction for indecent exposure which he should have listed and it wouldn't have been a problem. But it's hardly surprising that he would have forgotten about it or not deemed it important enough since it happened so long ago and was such a minor incident. Still, rules are rules and now he's paying the price for it.
What I want to know is which utter arsehole grassed him up 20 years after the incident took place? Was it one of the lads present that fateful night in Southampton? A rival optician who had dug up the dirt on him? I don't know but whoever they are, that is some petty bullshit indeed. Stay strong, Jagdip! You'll be back in no time.
Speaking of Fresher's Week, have you seen the new stories coming out about 62-year-old Tim Westwood banging 18-year-old first year students? Yikes.