If you were wondering how diseases like coronavirus spread so easily, think about people like this guy from this story from the Independent.
Featured Image VIA
Despite being asymptomatic, the man tested positive at a hospital in the Japanese city of Gamagori last Wednesday after both of his parents contracted the virus. He was told to wait at home until space at a suitable medical facility could be found for him the next day.
Instead, the man decided to visit two bars in the small coastal city after telling a family member: "I am going to spread the virus."
The man took a taxi to the first bar and then walked to the second, where after eating and finishing several drinks, he started telling fellow customers that he had tested positive for coronavirus. Well at that point a member of staff called police who showed up in protective suits and sent the man to a treatment facility the next day.
The two bars were disinfected and sterilised while staff members and customers were being tested for the virus.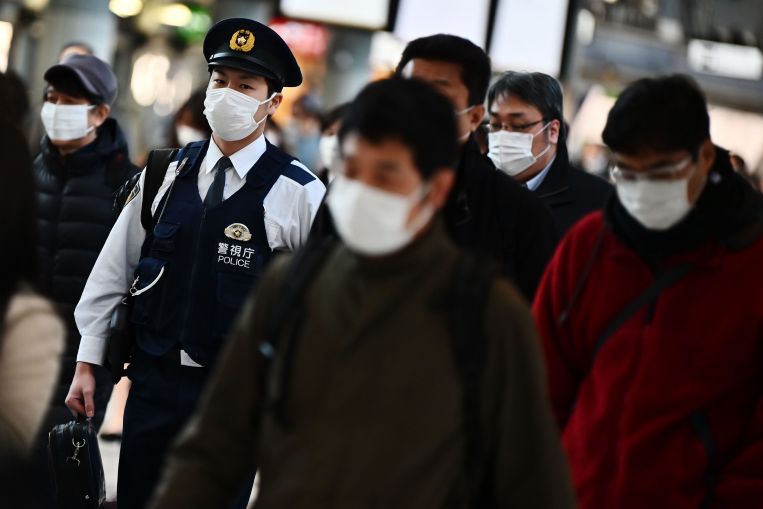 Welp, so much for wearing masks and stockpiling hand sanitiser when you've got idiots like this eating and drinking in the same bar as you with the intention of infecting you with the disease. Can you imagine talking to this dude at a bar and at the end of the night he comes up to you and says "oh btw, I tested positive for coronavirus". What could you do exactly? You can't hit him or get in his face because you don't want to make contact. All you can do is just turn around and run.
The most annoying part about this is how these two bars are now probably going to be closed for ages and all the staff/customers have to be tested. All because there's lunatics like this guy going around trying to ruin everyone's days/lives. What sort of punishment is even good enough for this psycho? Has to be the firing squad IMO. They don't do that in Japan do they? Shame.
If you'd like to volunteer to be infected with coronavirus for £3,500 (seriously), click HERE.