Coronavirus fever is in full effect right now and people are doing literally everything that they can to avoid contracting the deadly virus with the latest novel method being spotted at a Tesco Extra in Yeovil, Somerset.
Images VIA 
Shoppers were shocked to see a man walking around the store earlier his morning in a full Hazmat suit, looking like a reject from 'Breaking Bad' or something. Here's what a witness named Ethan Mees had to say about it all: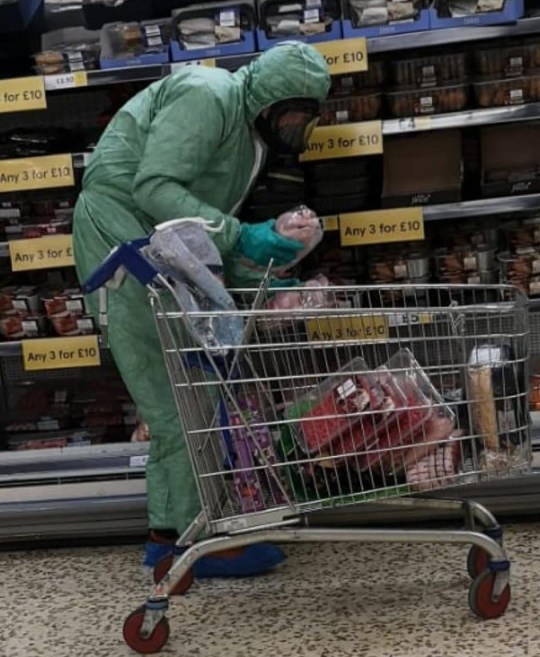 Everyone in the shop was looking at him.

It looked like a loaf of bread, three packs of mince beef and some sort of meat joint in his hand.

It was odd and slightly scary.
I mean you would expect the guy to pick up more than that if he was going to get into a Hazmat suit to go do his shopping wouldn't you? How could he not include any bog roll with that as well? Unless it isn't actually that hard for him to get it on and he's planning on doing that every night, that makes sense. Sort of.
Can't actually believe that the Coronavirus epidemic has actually become this crazy already though – and it seems like we're not even out of the early stages as well. Pray that things don't get worse/stupider, although the way it's been going it doesn't seem like your prayers are gonna be answered. Fuck.
For more of the same, check out this Instagram model taking to the streets in a swimsuit to raise awareness about Coronavirus. Thanks I guess?