Image VIA
A 45 year old man who was found guilty of having sex with a post box last month has been found dead behind a Chinese restaurant in the early hours of Sunday morning in Worsley, Greater Manchester.
Paul Bennett was on trial at Wigan magistrates court earlier this year where it was said that he 'had been spotted rubbing himself against the post box with his trousers down, before raising his arms in a star position, shouting 'wow', which sounds like quite the sight. He pleaded guilty to two counts of indecent exposure, as well as one count of abusive behaviour. He was given a 12 month community order, forced to fork out £260 in costs to his victims, sign the sex offender's register, and attend a mandatory alcohol treatment and supervision programme.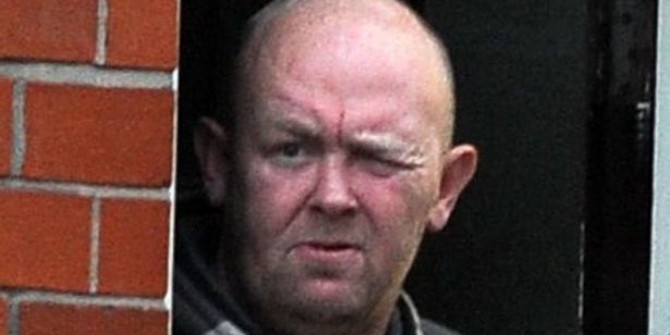 Image VIA
Unfortunately for him, it doesn't look like that programme worked. Police were last night saying that they weren't treating his death as suspicious and that it was almost certainly drug related. Just traded one for the other it seems.
An acquaintance of Bennett's – who did not wish to be named – had the following to say about him:
He had his troubles but he wasn't a bad lad.
Isn't that true of all of us? Having said that, a lot of us people that aren't 'bad lads' don't get so trashed that we ended up trying to bonk post boxes. Some of us do end up having affairs with dolphins though.