One of the more useless TikTok videos I've come across features a culinary 'hack' where a guy puts a steak in a toaster to cook it and it seemed to really take off with people viewing it over a million times – people really can be idiots hey?
Images VIA 
Anyway, in news to anyone who doesn't possess a brain, it's not actually a good idea to cook steak in a toaster because not only will your steak taste like ass but there's also a very real possibility that your house might burn down as well. This is exactly what happened to an anonymous man from New Zealand who decided to cook his steak in his toaster and run down to his local fish and chip shop to pick up some chips whilst he was waiting for it to cook.
When he returned home, his house was engulfed in flames. Somehow – even though it was clearly his fault – his insurance company gave him $418,000 (£211,709) for the damage, but it was so extensive that he demanded another $200,000. That claim is still yet to be settled but I think the guy's lucky to get the first one and he should probably just settle for that? Idiot was trying to cook steak in a toaster FFS.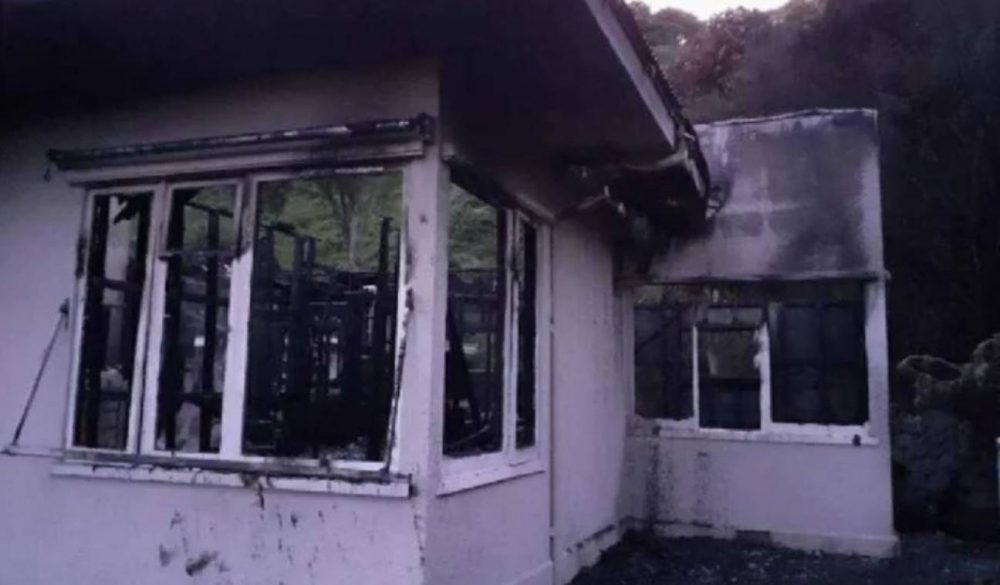 Appliances Online's expert Colin Jones said the following:
Cooking any raw foods in a toaster is not only a health risk, but it could also create a fire hazard with the potential for oils and fats to create a flame.
As a toaster is primarily designed to cook bread and not raw foods, the oils and fats would void the warranty of the toaster and could cause damage to it.
Also as it would be difficult to clean, you could also run the risk of cross-contamination, by placing raw food into a toaster and then reusing it.
So there you go – if you were thinking of using this hack to cook stuff in your toaster than maybe don't? A plethora of reasons not to do it that way.
For more of the same, check out this food hack that tricks your brain into eating less pizza. Is that one actually useful or not?