Can't get better than a 5 star review — and that's what this hotel picked up after hosting one woman and her boss, who she was cheating on her husband with.
The unnamed man left the hotel this review which I guess was meant to give him some closure, or something?
Featured Image VIA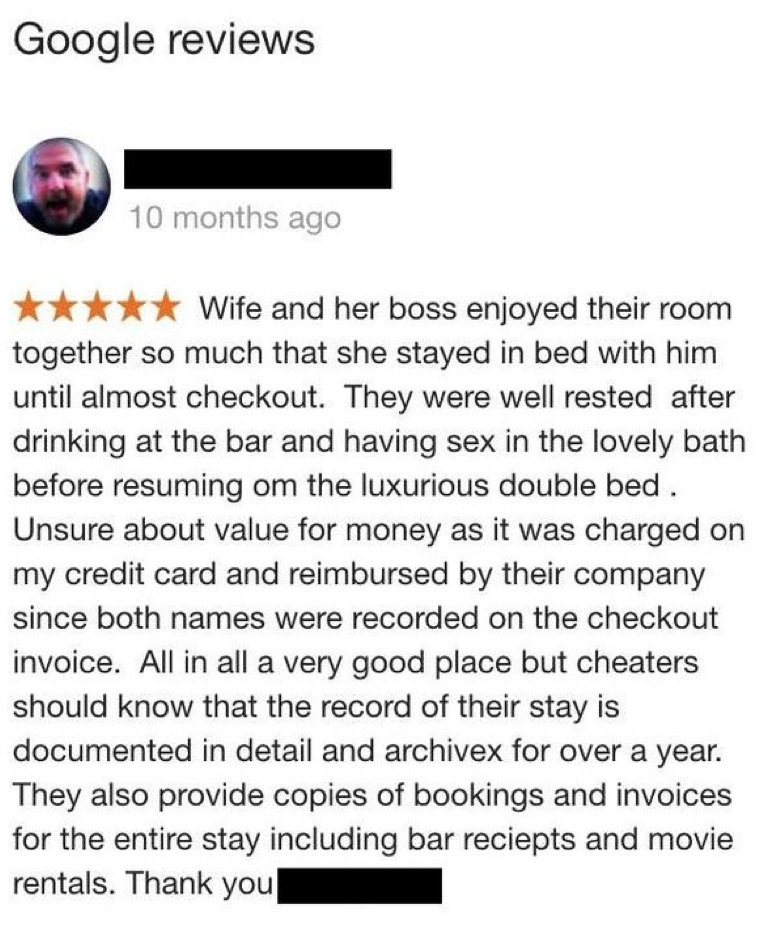 Not sure what his wife was thinking booking the whole thing on his credit card. Maybe she wanted to get found out? Either way it's a pure disrespect move. Disrespect for her husband AND for the whole notion of cheating on someone. If the point was to get found out though then fair enough; she clearly chose a top class hotel from the sounds of it.
P.S. This guy is playing it cool to hide the fact he's about the completely freak and murder them both right? Seems way too calm about this.