One genre of stories that has always been popular on this website since the very beginning is the one about people sticking stuff up their penises and even now ten years later, we're still finding new and inventive additions to it.
Featured Image VIA
The latest of these comes from over in Michigan where a 30 year old man decided to put six kidney beans down his penis in the hopes that he could spit them out when he ejaculated. Not really sure why he would want to do that because it sounds kind of painful, but I guess some people get off on that kind of shit.
Anyway, apparently the man had actually managed to do this before but because he upped the count to six they became logged in his dick. I guess there was a backlog of ejaculated spunk up there as well which doesn't really bear thinking about.
The guy tried to get them out with tweezers but failed and was eventually forced to head to nearby Sparrow Hospital. Here's what the official case report said about it: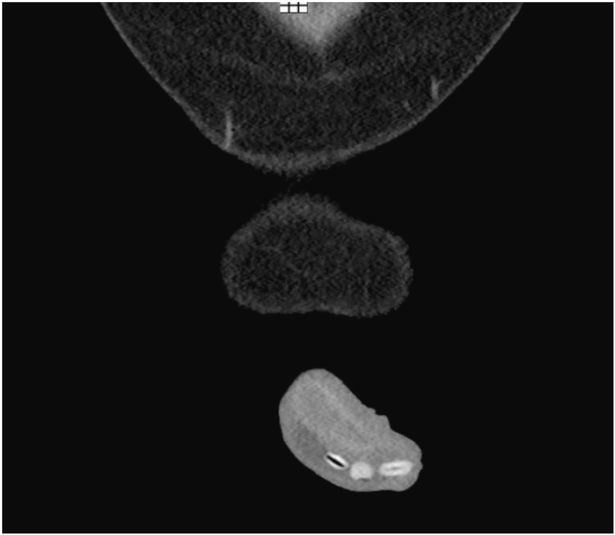 We present the case of a 30-year-old man who had self-inserted six kidney beans into his urethra for sexual pleasure.

Conservative attempts at removal with bedside interventions were unsuccessful.

The patient required operative intervention with cystoscopy and urethral foreign body retrieval.

Upon further evaluation, it was revealed that earlier in the day he had inserted six kidney beans into his urethra for sexual pleasure with the intent of expressing the beans during ejaculation.

He further explained that this was not his first time participating in this practice, although he never attempted to utilize this many beans.
Using a combination of graspers and basketing, each bean was removed separately.

The final bean was encountered within the bladder. This was also basketed and removed.
Jesus that sounds grim doesn't it? I guess it's good that the guy is OK now but that really doesn't sound like something any guy should go through.
Don't stick kidney beans down your dick I guess, but if you really have to, maybe cap it at five as that seems to be the magic number here. Lessons learned.
For more of the same, check out this guy posting pictures of stuff he puts in his dick. Pretty gross but also kinda fascinating.