A Kansas man has asked an Iowa court to grant his motion for trial by combat so he can meet his ex-wife and her lawyer "on the field of battle where (he) will rend their souls from their corporal bodies."
Featured Image VIA
David Ostrom, 40, of Paola, Kansas, claims in court documents that his ex-wife, Bridgette Ostrom, 38, has "destroyed (him) legally."
He asked the Iowa District Court to give him 12 weeks to prepare for the fight in order to source or forge katana and wakizashi swords, as reported by the Carroll Times Herald.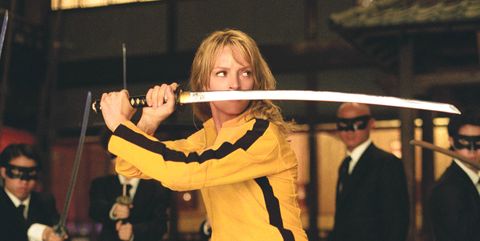 The best bit is that David is 100% serious about this, arguing that trial by combat is not necessarily illegal and was used "as recently as 1818 in British Court":
To this day, trial by combat has never been explicitly banned or restricted as a right in these United States.
Could this actually happen? Well probably not but I think David has made his point as far as showing the court just how badly his ex-wife has emotionally wrecked him. Not only did he threaten to "rend their souls from there corporal bodies", he even specified how long he would need to prepare for the showdown – 12 weeks. 12 weeks to forge his katana in fire and learn how to wield it effectively (it would be a 2-on-1 against his ex and her lawyer after all).
So yeah, this is clearly a level of hate that you have to admire on some level. Obviously whenever anyone hears the world 'trial and combat' we all automatically think of Game of Thrones, so enjoy this video to round off the blog:
To meet the Nintendo nerd who stabbed his love rival with a Zelda master sword, click HERE.