If you're American, then you probably think that there's a few legiitmate reasons for pulling a gun on someone, but I think there's probably only one person over there who thinks that mixing up a cream cheese order is one of those.
Featured Image VIA 
38 year old Florida man – of course this went down in Florida – Omar Wright was ordering a bagel from a drive thru Starbucks in Miami Gardens when he realised that they had forgotten the cream cheese after he had driven away. Obviously the correct reaction to this problem was for Wright to drive back to the window and scream and shout at the 23 year old service worker.
When she asked him if he had ctually paid for the cream cheese, that was the final straw and he pulled a gun on her. Unfortunately for him though, the girl was the daughter of Miami Gardens Police Chief Delma Noel-Pratt – here's what she had to say about it all: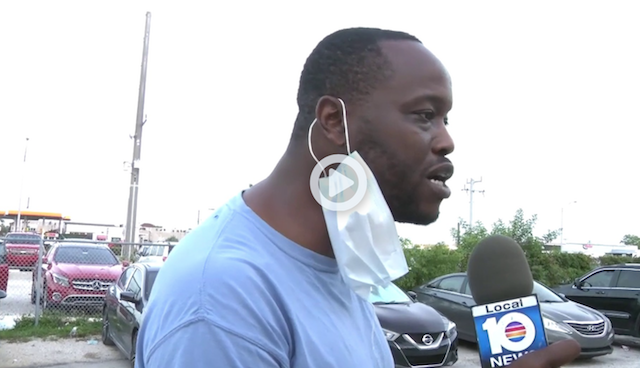 She felt in fear of her life.

It was upsetting to me to know that someone would go to that extreme not having cream cheese on his bagel.

She felt like she would have been in danger if she didn't give him the cream cheese he wanted.
She eventually did exactly that, but obviously grassed the dude up to her mommy and now he's being held on a $10,000 bond and facing a number of charges including aggravated assault with a firearm. He admits that he did grab the gun and point it in the air, but claims that this was because it was about to fall out of his pocket and that he didn't threaten her.
Not sure if I'm gonna believe that one but I guess there might be some truth in it? Think he's probably gonna end up with some kind of punishment for this though.
For more of the same, check out this woman pulling a gun on another woman for reversing into her. Happens all the time in America by the sound of things.