We profiled the Venezuelan body modification convention on Monday, but we really missed a trick by not going into more depth over this 37 year old comic book fan named Henry Damon who has had his nose chopped off so he could look more like Captain America's arch nemesis the Red Skull.
Henry now refers to himself as Red Skull. Aside from having his nose cut off, he's also had lumps inserted under his skin on his head and arms to aid with the transformation. You can see a picture of how he looked before the surgery below – he already had really weird eyes right? Probably a previous body mod to be fair.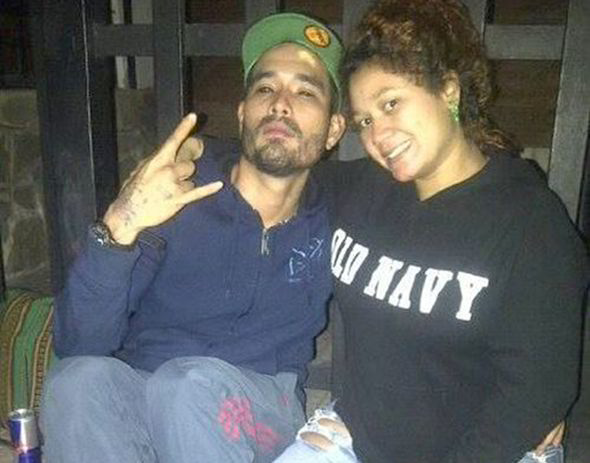 I'm not really sure why he would want to do this – first of all the Red Skull is one ugly mofo and secondly he's a neo-Nazi in alliance with Hitler dedicated to wiping all ethnic minorities off the face of the planet. I suppose if you're a happily married 37 year old man and that's what you want to do, then why not? Apparently it's because he's always been obsessed with comic books and his favourite character is the Red Skull, which you've got to think is quite a worrying character to be rooting for when there are actually a hell of a lot of good guys out there you could be picking as your favourite.
His surgeon Emilio Gonzalez – who dropped out of medical school to perform body modification full time – had the following to say about Henry and the operation:
First I have to ensure that a person is 100 per cent healthy, with no respiratory disease.

I asked for a tomography of the nose and sinuses to assure me that it was OK for surgery.

In addition, a nasal mucus sample was taken to make sure that it had no infection.

Henry, or Red Skull, is a physically and intellectually healthy person.

He's an excellent son, husband and father, who has an extreme taste for body modification.

Most of my customers know that body modification is the last step of body art, everyone knows very well what they want and as well as Henry, many of them are waiting for me for many years to make their dreams a reality.

Next will be silicone implants on the cheekbones, chin and cheeks.

Then we will dye his face red and then he will be Red Skull.
Right. Can't wait for those pictures. In the meantime check out some pictures of him – before, after and during the surgery – on the slideshow – use your arrow keys/slide on mobile to view the images.