A charity trustee who murdered a former Tory councillor after trying to saw his legs off with a chainsaw has been given life in prison.
Featured Image VIA
Jonathan Stasiuk, 60, of Sandown, Isle of Wight, pleaded guilty to killing Gerry White, 73, over a 'festering dispute'.
This dispute was nothing political, but rather had to do over 'trivial' differences they had regarding the running of a 16-acre farm and 'wellness' gardens they were both trustees of. In fact Stasiuk strangled White to death in a patch of land at Lake Community Gardens after tensions reached boiling point.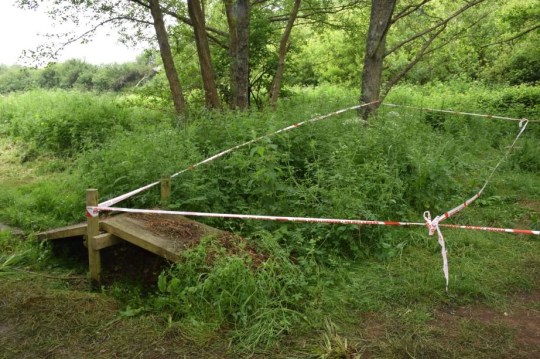 According to Matthew Jewell, prosecuting:
Stasiuk harboured a growing sense of grievance and formed a strong belief in his position. Their relationship began to go sour for a number of reasons.

There was an accusation made against Stasiuk's partner about £25 transport costs owed to her. There was a dispute about logs being delivered to Mr White's pubs that were apparently damp, there was an issue about plants. Rubbish appeared on the site and it appeared to Stasiuk that Mr White was using it as some kind of dumping ground.
Stasiuk had intended to cut his victim's legs off with a chainsaw while he was still alive, but the device cut out so he strangled and then smothered White to make sure he was dead.
This is a photo of Stasiuk at the Lake Community Gardens on the day of the murder – chilling: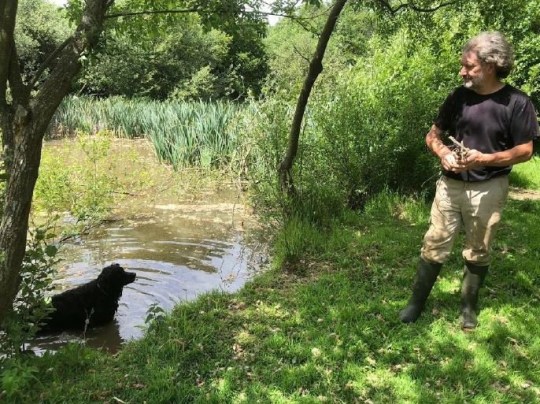 Stasiuk, who has since been diagnosed as being on the autism spectrum, called 999 himself and confessed to the murder. As he was being led to the police van in handcuffs, he told officers 'I hope the bastard is dead'.
There's a sad quote from the victim's son Desmond in the Metro as well:
Dad was too generous and accommodating to the wrong people. People often took advantage of him.
Stasiuk said he regretted his actions in court:
I have completely misjudged the situation and acted in a barbaric and crassly stupid way and I deeply regret it.

What I did was cold-blooded, it seemed so callous and inhumane.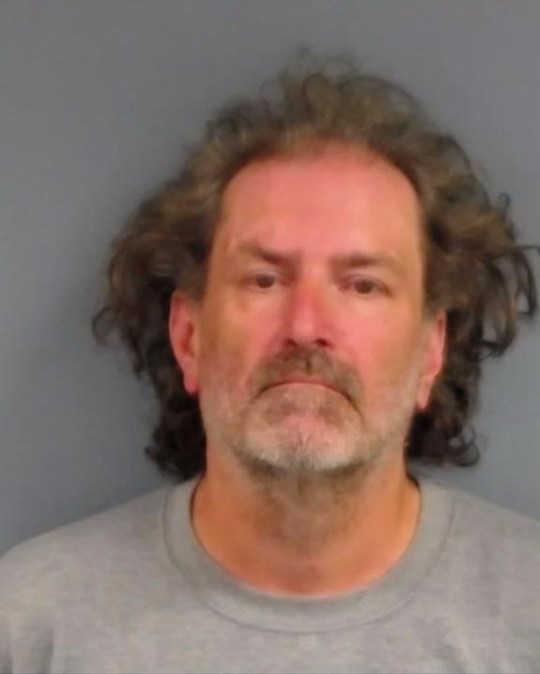 Erm, you think?
The horrible irony here is that their beef was over the running of a 'wellness' garden, which obviously doesn't seem to have had the desired effect. These gardens were meant to be a place to relax and unwind and de-stress, maybe do a little bit of meditation, but instead Stasiuk tried to saw a man's legs off with a chainsaw and then strangled him to death. Life in prison is the least he deserves.
For the chip shop owner who killed his 'nagging' wife by throwing a deep fat fryer over her, click HERE.