Viral Twitter stories come and go fairly often, but I don't think I've ever read one as remarkable as this one from user @sixthformpoet which went mega viral the other night.
Featured Image VIA
We start by setting the scene:
ONE

My dad died. Classic start to a funny story. He was buried in a small village in Sussex. I was really close to my dad so I visited his grave a lot. I still do. [DON'T WORRY, IT GETS FUNNIER.]

— sixthformpoet (@sixthformpoet) June 9, 2019
Now buckle up, because this is one of the best stories you'll read for some time: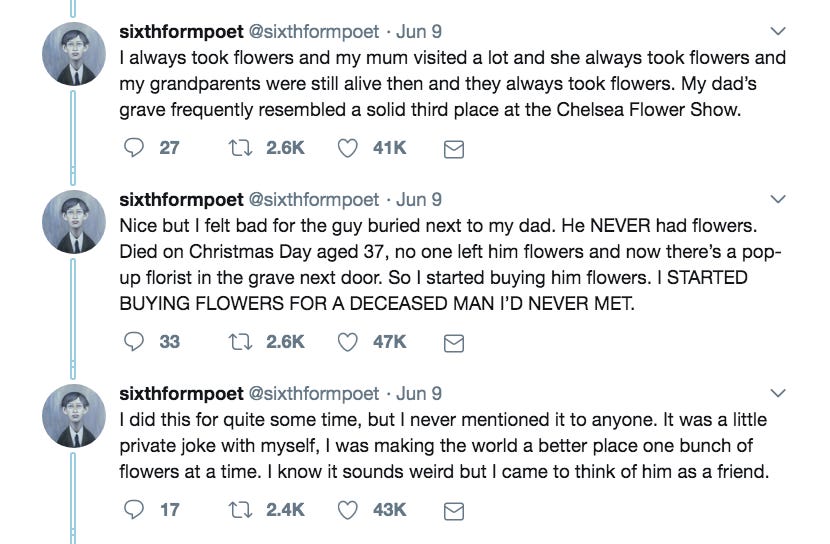 It does sound a bit weird, but also understandable. If you go to your dad's grave all the time and notice the one next to his never has any visitors, I could imagine feeling a bit sad about it and leaving some flowers for him to make myself feel better. But as it turns out…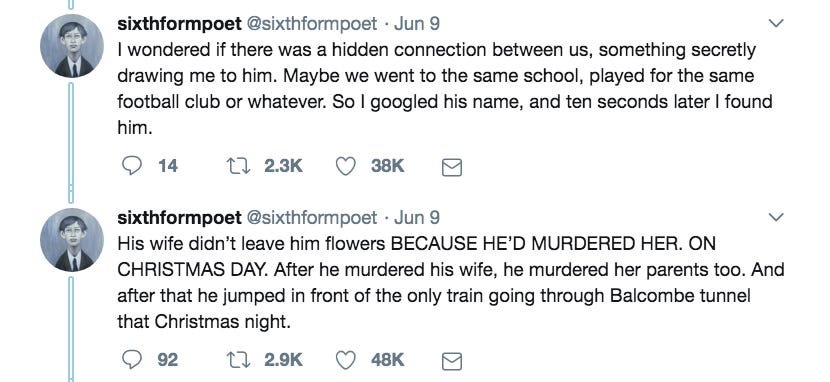 Whoops! OK, now it's weird. So what happens next?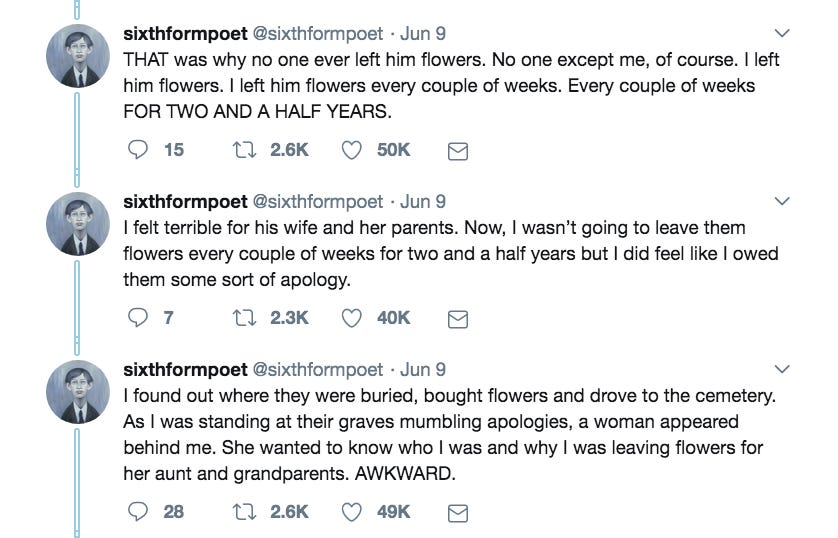 Incredible stuff. OK, the cynical side of me thinks thinks he made the whole thing up at a (successful) attempt at going viral but hey, you've got to meet your wife somehow, right? Maybe it really did happen. Not everyone is sat in bed swiping on Tinder every night. Some of us are leaving flowers at the graves of murderers for two and a half years and marrying their nieces after a chance interaction at the graves of said murderer's victims while trying to atone for leaving those flowers in the first place. It happens.
For more incredible true stories, watch this teenager explain how he was almost deliberately murdered by one of his best friends. Grim.