As if last week's story about a Russian actor getting so drunk that he woke up with his balls cut off and no recollection of what happened wasn't enough to encourage you to kerb your drinking habits, then what happened to this guy Christopher Watson might just reign you back in from the edge.
Christopher – a 32 year old hotel worker from West Boldon in South Tyneside – had his nose well and truly messed up during a work Christmas party last year in Newcastle on December 22nd. And we mean well and truly messed up – he's pretty much lost half of his nose as you can see below.
To make matters even worse, he was so blackout drunk he hasn't even got a clue how it happened. We all know that work Christmas parties tend to get a little bit out of hand but Jesus Christ that's grim.
Featured Image VIA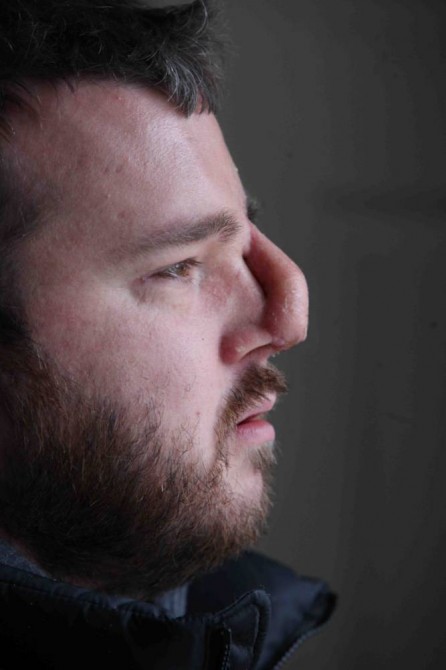 Image VIA
Here's what Christopher had to say about the situation:
It's been awful. People still stare at me wherever I go, in the shop, on the bus, I get people looking at me.

I just can't get my head around the fact that this has happened to me and I don't know why.

All I can remember is a flash of blue, then the pain of someone biting my nose, I can just remember the excruciating pain.
Christopher believes that he might have been the victim of an unprovoked biting attack near Grey's monument in Fenwick, but a police review of CCTV footage of the area has generated no leads. Christopher himself can't really provide any information because he was well and truly hammered and doesn't remember anything, which is seriously unfortunate but also kind of rank.
He's already had two surgeries and faces another two before he's even close to looking normal. We hope it gets better for him and he finds out how and why this happened.
Please if you're going out drinking at the weekend – or whenever – then try and show some restraint to make sure you don't end up like this.