A man live streamed his own suicide after letting a black mamba snake bite him following the break down of his marriage.
Images VIA 
Russia snake handler Arslan Valeev asked viewers on his YouTube channel BobCat TV to contact his ex-wife Ekaterina 'Katya' Pyatyzhkina after showing them what looked like a bite wound on his hand.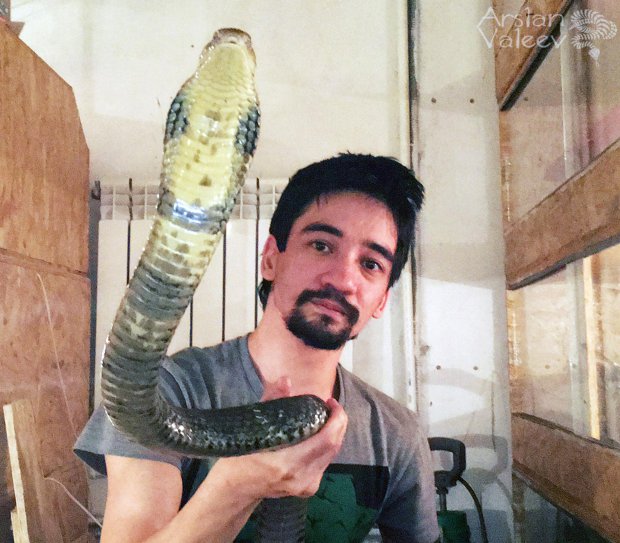 The video showed him deteriorating, before walking off screen where he collapsed. Earlier on he could be heard shouting as the snake bit him. One of the viewers actually called the emergency services, which later arrived but were unable to save him.
In the video he said:
Pass on to Katya that I loved her very much.

Beautiful, isn't it? Oh, damn, how it… Bye to everyone… I can't believe it is happening to me…

I'm already dying. Farewell. I would be glad to see Katya. Damn, I'm shaking.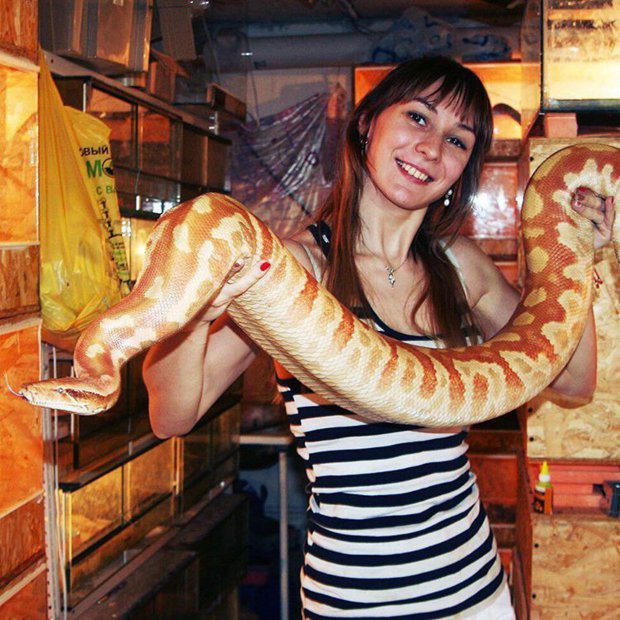 So sad. But as is always the case, there are two sides to every story and apparently earlier this month Arslan publicly apologised after beating Katya so badly that she suffered a concussion. No wonder she wanted the marriage to end.
Nevertheless RIP to Arslan – that can't have been a pleasant way to go. Being killed by the thing that you love.
To read about the man who sleeps with his pet snake because he thinks it's his dead girlfriend, click HERE.