As far as first dates go, you would have to look far and wide to get better than the depravity that you're going to find contained in this article.
Images VIA
We're over in Florida for this one (where else?) and a place that I've never even heard of called Sebring, where a 74 year old man named Gary Van Ryswyk called 911 to tell them that he had just castrated his willing date in his house. Wait what?
The whole situation seems really murky and weird as apparently the two had met on some kind of shady castration fetish website – like something like that even exists. The police report then goes on to explain what had happened: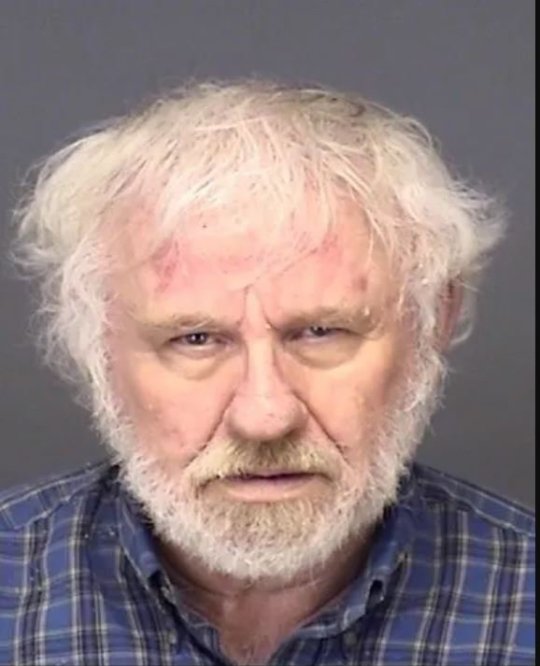 Deputies found th 53 year old man on the bed with a towel over his groin, which was bleeding heavily.

Nearby, there was a pink container which held two body parts that had recently been much closer to the victim.

The victim was taken to the hospital and was later flown to a regional medical center.

He is listed in stable condition.

It is not known if his testicles were reattached, although they were taken to hospital. It's not sure if he even would have wanted that.

The room was set up like a surgical center with medical equipment and painkillers. There was also a camera set up to record the procedure.

Van Ryswyk had tried to castrate the victim a week earlier, but the man had become aroused and ejaculated as he tried to sanitise his penis.

He was arrested and charged with the second-degree felony of practicing medicine without a license resulting in bodily injury.

He's being held on a $250,000 bond.
I mean this is like some Human Centipede kinda shit, right? Literally can't believe this weird old dude met another weird old due on the internet with the express intention of performing surgery on him in his creepy ass house so he could cut his balls off? Don't think I could ever even have imagined this and no doubt somebody is optioning this for a movie or a documentary right now.
Just look at the guy! Really is the perfect person to start in a movie about some creepy guy desperately trying to cut other people's testicles off to get himself off. Truly warped stuff.
For more of the same (nothing really comes close), check out this man who got castrated by a pitbull in retaliation for raping someone. Ouch.