The thing about henna tattoos, is even though they're removable the fact of the matter is that they're always a bad idea because they always look crap – the only good thing about them is that they only have to be on your skin for a few days before you can get rid of them.
Featured Image VIA
That is unless you're this really unlucky guy from Leicester called Arran Maye. 28 year old Arran was on a holiday with 20 other lads over in Benidorm when he decided to get a novelty moustache painted on his face in henna in a bid to win some kind of fancy dress competition. Sounds like a sick lads holiday right?
Anyway, I don't know how Arran ended up doing in that competition but I hope he won first prize because he's now got a semi-permanent scar of a moustache on his face as he had an allergic reaction to the chemical PPD (Para-phenylenediamine) which is found in henna. He looks like a complete mug basically and it could last for six months. Unlucky pal.
Here's what Arran had to say about it: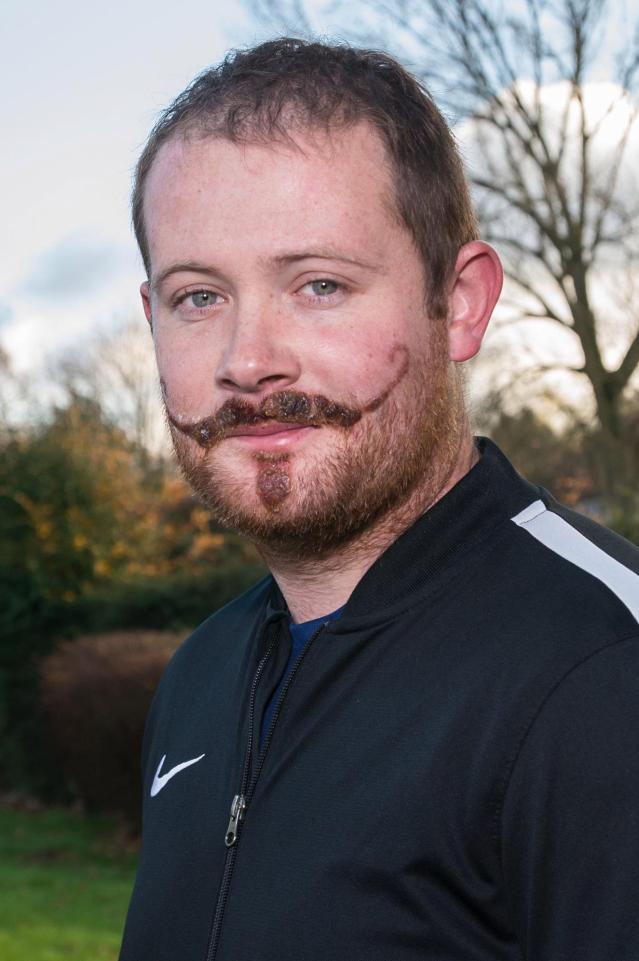 The bloke in the shop said it would wash off naturally in a few days, and I believed him.

It was fine at first, but then it got tingly. The next day it was blistering and, by the Sunday, my face was a balloon. It was like it was trying to push out the henna.

In hospital, I was given a breathing mask.

The doctors said I'll have a scar for six months, exactly in the outline of the moustache.

They did mention a skin graft and that it might be permanent. I was trying not to hear it, to be honest.

Now the lads at work think I'm a right numpty and will do until I get rid of this damned fake moustache.
Yeah I don't think that's gonna be limited to the lads at work there pal. Don't think you can really blame the bloke in the shop for it either, it's just bad luck. Unfortunately you're gonna look like a complete jeb end for six months. Gotta feel for the guy really, despite how funny it is.
For more moustaches, check out these crazy photographs from the world beard and moustache championships. At least these dumbasses wanna look like that eh Arran.