28 year old Julius Njogu had a plan, he executed his plan and initially thought it had worked. He waited in the stands and jumped into the race just outside the stadium for the last 1000 metres. Overtaking the other competitors who were nearly at the finish with seemingly super human endurance. Passing everyone with ease, he managed to claim second place and was inline for seven thousand dollars of prize money, until a few suspicious sleuths caught him out. Apparently, the officials saw that he wasn't sweating and didn't even look remotely tired. Which is a universally known side effect of running 26 miles. After being called out on this, he was disqualified and didn't get his hands on that cash.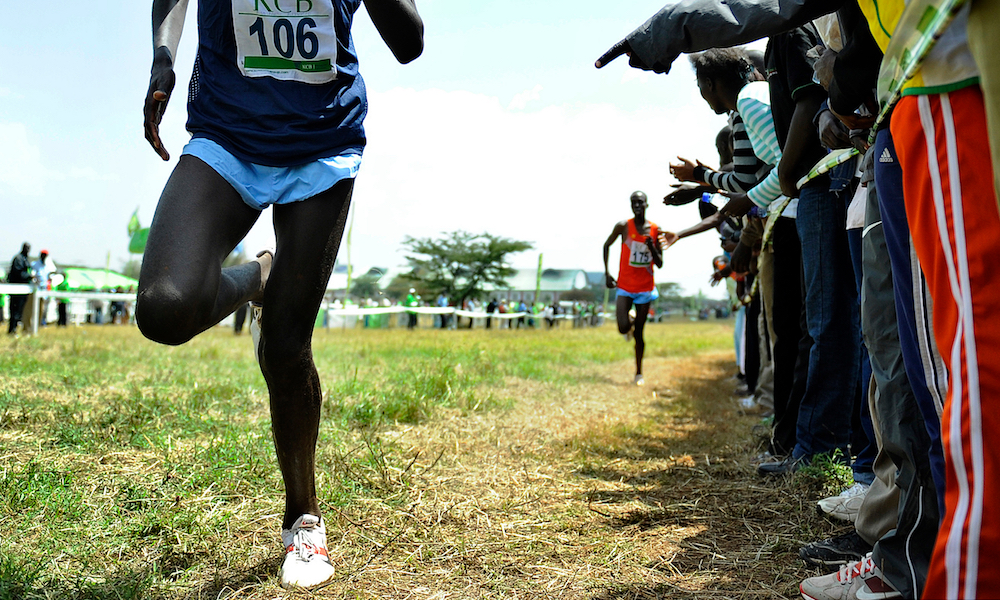 Race director Ibrahim Hussein, a former Boston and New York Marathon champion himself said:
I followed the leading team from start to finish and I didn't see him. He will not be recognized and I'm so disappointed that one can cheat in this modern age. He didn't finish second.
A* for effort Julius, but you're no criminal mastermind. Did you really think no-one was going to notice? Here's a news report that has footage of Njogu finishing and being confronted after the race, he even takes his shoes off in a last ditch effort to convince them by showing he had blisters. Which surely he couldn't have? Unless this was all part of his meticulous plan all along, and he had run around a bit beforehand to make his feet look like he'd just run a full marathon – genius. With the intention of using this as evidence. I wish I had a translator to tell me what they are saying because it looks like an absolutely golden confrontation.
https://youtu.be/OKthgjPqLmI
Almost as impressive as the time this woman who ran the whole London Marathon while on her period, without a tampon.