An unnamed Essex man has gone viral following his cheeky contribution to a BBC News segment asking people for their thoughts on the new Tier 4 restrictions put in place around the UK.
Featured Image VIA
While most people bemoaned the fact Christmas was cancelled and that they wouldn't be able to go ahead with festive plans, this guy was absolutely loving it:
Brilliant. Top draw answer + delivery from this joker. Funnily enough, seems like all his Christmases have come at once. Which is all well and good until his wife and/or mother-in-law inevitably see this clip – good luck with that bud.
Turns out there are quite a few people out there who feel the same way: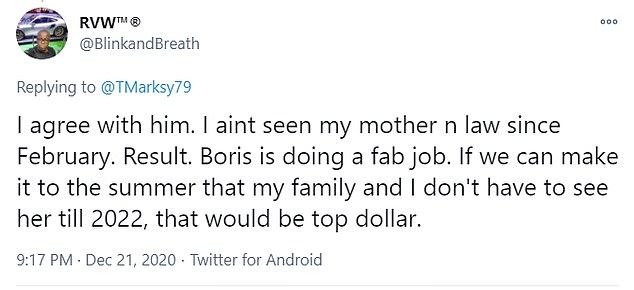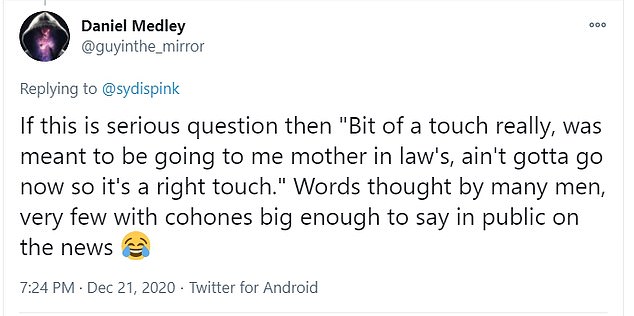 Tier 4 restrictions apply in London, Kent, Essex, Buckinghamshire, Berkshire, Surrey, Gosport, Havant, Portsmouth, Rother and Hastings, all of which were previously in tier 3.
According to Boris the restrictions are in place for 2 weeks, though Matt Hancock suggests there will be an extension into 2021. So it looks like coronavirus is set to dominate the new year – at least initially. If this chap on the news can teach us anything, it's to at least see the funny side of things. Better than being a miserable sod over Christmas eh?
For an unreal video of a Karen ruining her son's wedding day by freaking out at her daughter-in-law's vows, click HERE. Cheers mum!