Hands up all of us that have watched hardcore porn on our phones at some point in our lives? Come on don't lie, it's OK to admit it because everyone has done it, although I'm not sure if they've ever had a reaction like the person we're featuring in this story.
Images VIA
We're heading over to Thailand for this one where an unnamed 30 year old man is said to have been enjoying some hardcore porn on his phone at home, when it for some reason inspired him to take a knife and start slicing the skin from his penis. Not sure what he was trying to achieve from this or what porn he was watching that attracted him to this idea, but it definitely didn't work out as the cuts started an 'uncontrollable' flow of blood which prompted the man to call the emergency services.
Look away now if you don't want to see some pretty rank pictures of how the guy ended up when they found him. Don't worry no dick pics, but it's still pretty rank if you're easily squeamish: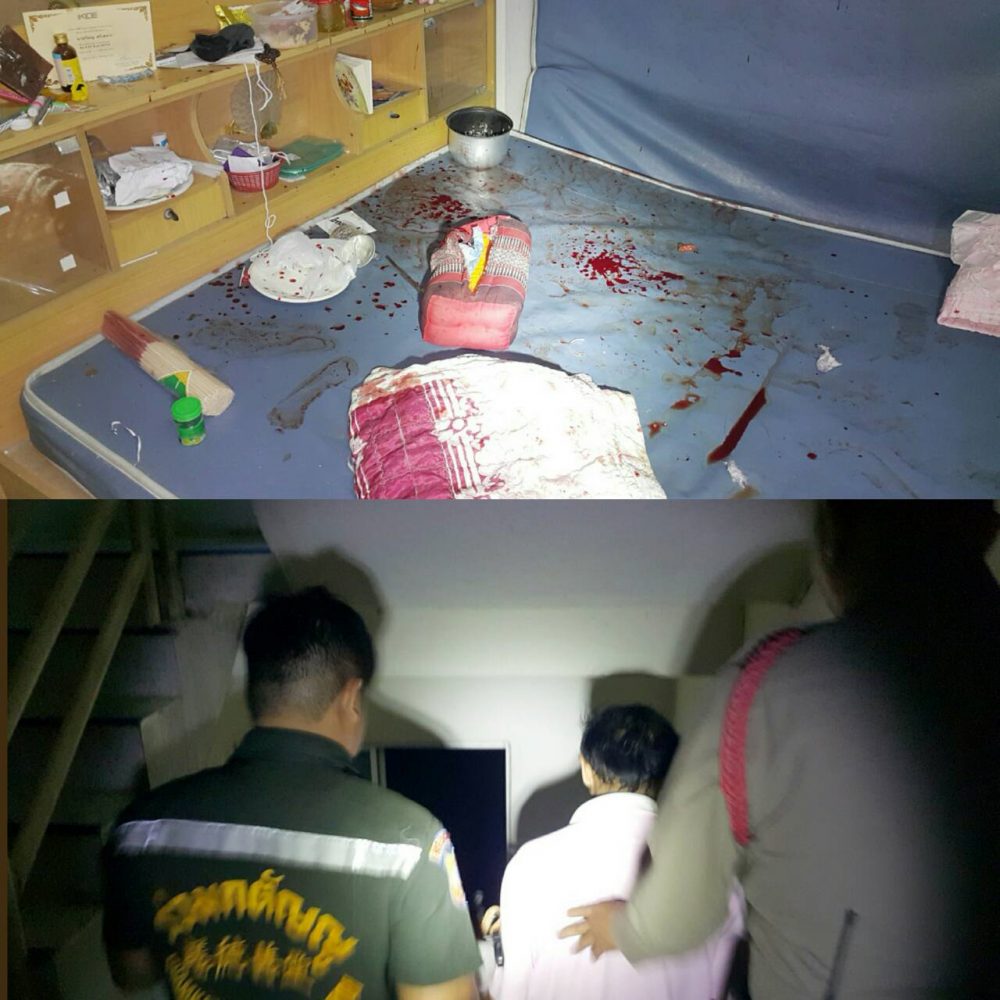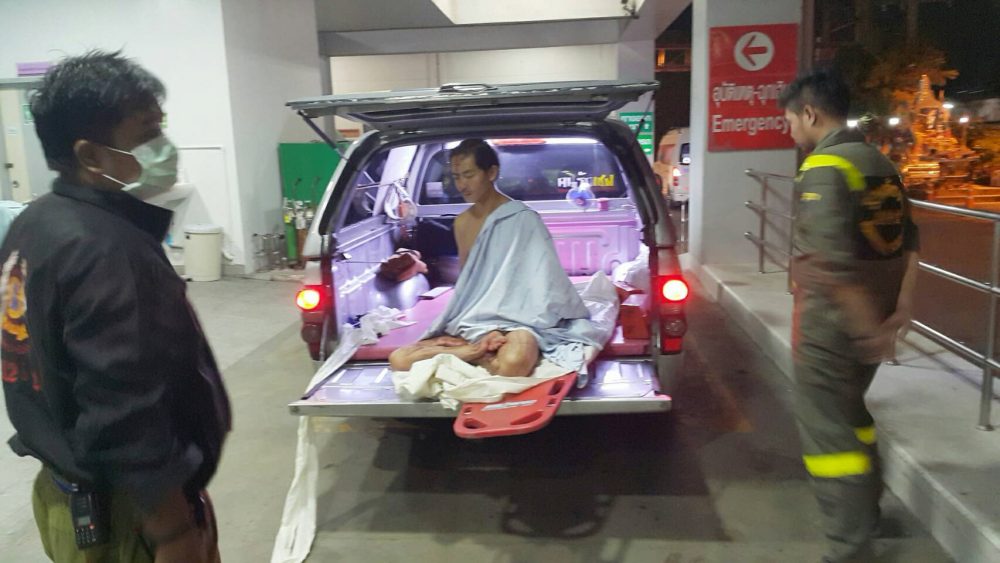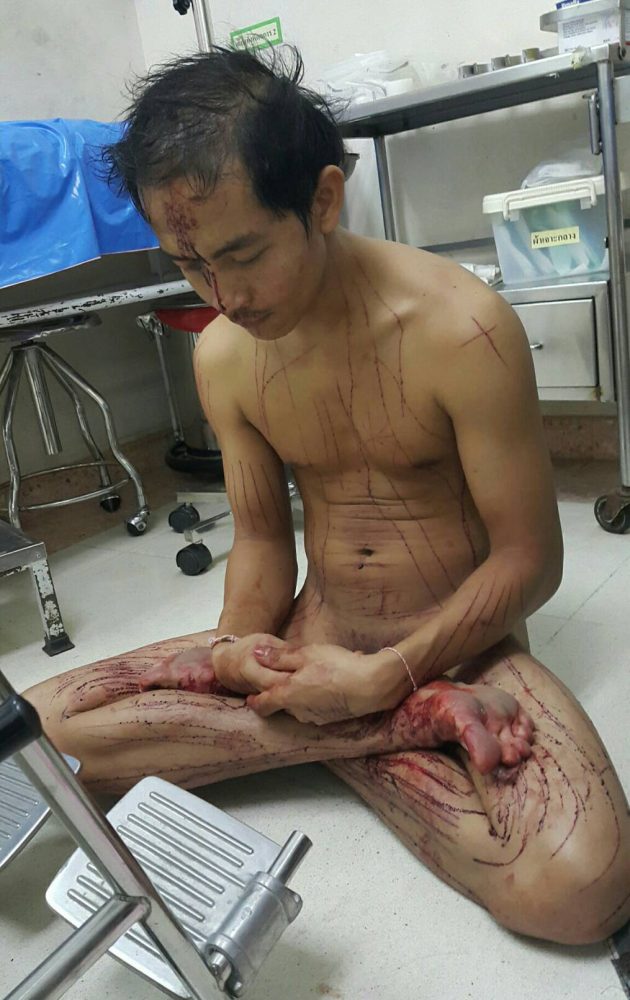 Hot damn, he looks like he's been tortured by a serial killer or something doesn't he? There was no explanation for why he did this to himself, with one of the paramedics merely offering the following:
The man was unwilling to co-operate fully. He said, 'I was watching porn, I was watching porn'

He blamed the videos for making him get too excited. He would not say anything more or tell us more details.

We provided medical assistance and transferred him to hospital.
Well it's good that he was OK but I still want to know what the heck he thought was going to happen when he got a knife and started chopping up his dick? Surely he couldn't have thought that would be pleasurable or fun? Guess we'll never know.
Miraculously, the guy didn't sustain any long term injuries but will have a scar along his dick for the rest of his days. Maybe he was just trying to get a cool scar on his dick? In which case he succeeded so fair play to him. No criminal charges either as the wounds were self inflicted – result.
For more people cutting their penises off, check out this guy from Georgia who cut off his penis to stop himself from masturbating. That at least makes sense.