In Augusta, Georgia, paramedics and police were called to 52 year old Jonas Etcher's mobile home Tuesday night after a frantic call came from his mother saying her son had sawed off his penis with an electric carving knife.
Correction – this story has been debunked by Scopes. It didn't actually happen.
Ellen Etcher (pictured below) talked about the incident in detail:
He's really been struggling with masturbation.

He knows it's against Jesus, but he's still been self-pleasuring up to a dozen times a day. He can't seem to find a girl to get his sex urges out on… we've tried Match.com, Craigslist.

Jonas believed he would go to hell if he didn't stop masturbating. So he took drastic measures by cutting off what he called his 'sinful part.'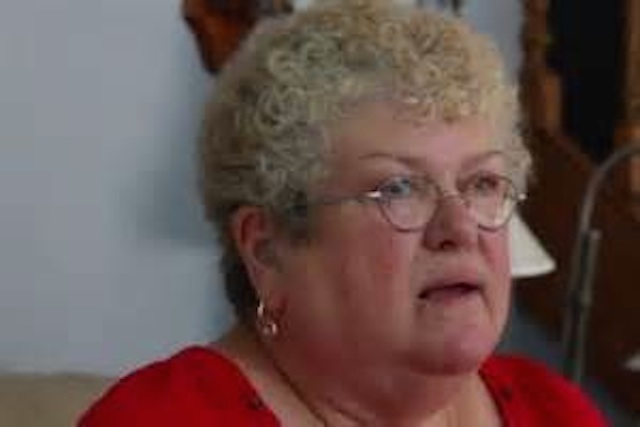 I had told him that maybe we could have had somebody build a metal glove with razor sharp spikes on the palm and fingers that could have been permanently padlocked to his penis in order to prevent him from masturbating.

But he said that would have 'been itchy,' so I guess he thought sawing his thing off was the better solution.

I am proud of him from trying to lead a life of purity, but now he's going to have to go on disability as he won't be able to work at Applebee's while he recovers."
Doctors said he will make a full recovery but will now be required to wear a catheter and urine bag. They would normally have attempted to reattach the penis but Etcher had thrown it to a neighbour's dog who had eaten most of it.
I'm not sure what's a more tragic sexual story story – this or the Michigan woman who claims that she lost her virginity to a Cabbage Patch Kid.