As the Coronavirus crisis continues to roll on, more and more people are heading out to the shops or for their daily exercise in increasingly ridiculous protective gear and this may have culminated in these shots of a guy in a gimp suit shopping at his local Tesco in Colchester.
Featured Image VIA
In theory, wearing a gimp suit is probably going to protect you from the virus fairly well as it's pretty much covered all over, but I suppose you have to ask whether it's really appropriate attire to be seen out in during a global pandemic. The Gimp Man Of Essex seems to think it's cool though, as he's revealed that he's doing it try and make people laugh and ease their spirits and also raise money for charity: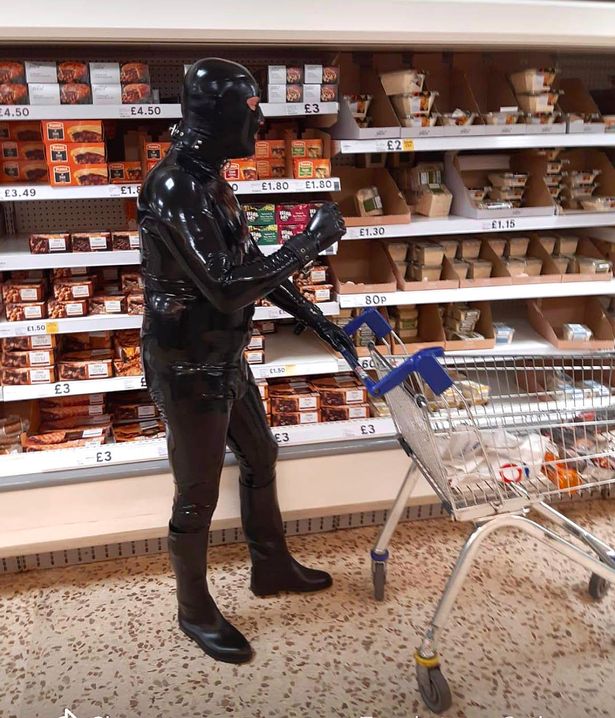 I just want to put a smile on people faces, to raise a bit of money for charity and it is a bit of fun whilst feeding your exhibitionist streak.

I've never gone into supermarkets, but I thought with everything going on I'd go in to try and cheer everyone up and if they don't let me in that'd be the end of it really.

But I had a brilliant reception, I got chatting to the woman in front me as I started queuing up and everyone started taking pictures.

The staff were great to as obviously they have been really stressed, quite a few of them said you have made coming to work today worthwhile.

I got to the checkout with no problems, everyone seemed to enjoy seeing me and a woman said to me I haven't been paid for three weeks and this is the first time I have laughed in weeks.

I raise money charity, but I won't make any bones about it wearing rubber feeds my exhibitionist streak, but I never thought I'd wear it in Tesco.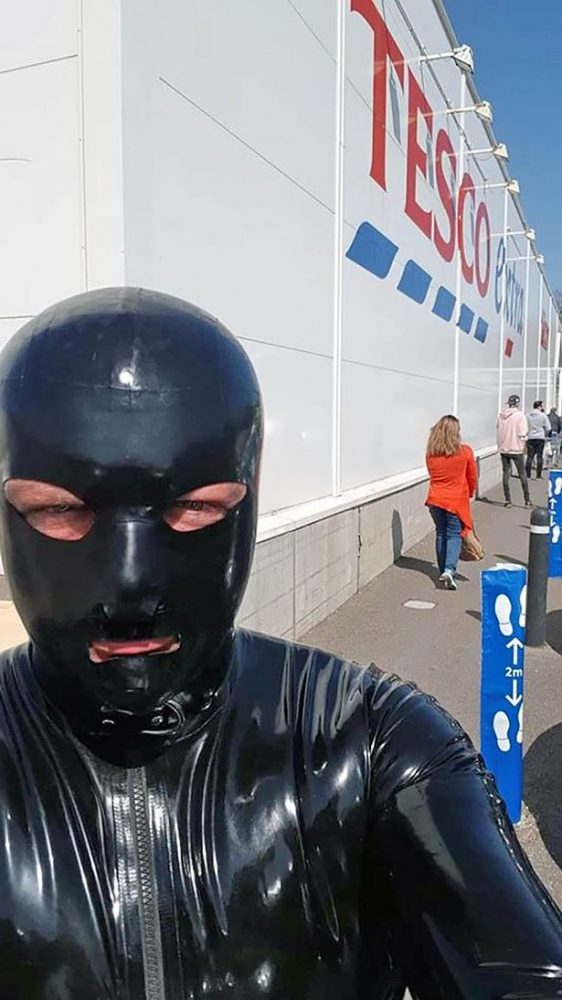 Kinda surprised that at least someone wasn't offended, but it sounds like it was a winning situation for everyone involved. Expect to see more of The Gimp Man in the coming weeks.
For more of the same, check out this guy in a gimp suit who was terrorising people in Somerset last summer. A very different story.