Either this is a case of very bad luck or there actually is a God up there and he really doesn't like people using his words for wank material. We're going with the first idea.
John Taylor from Utah was recently struck by a lightening bolt while bashing one out to the Bible.
He had to be rescued by Mt Pleasant patrol officers as he was left in critical condition after the storm hit. He admitted the whole Bible bit because he wants to share the story and make other people aware that God is watching them or something.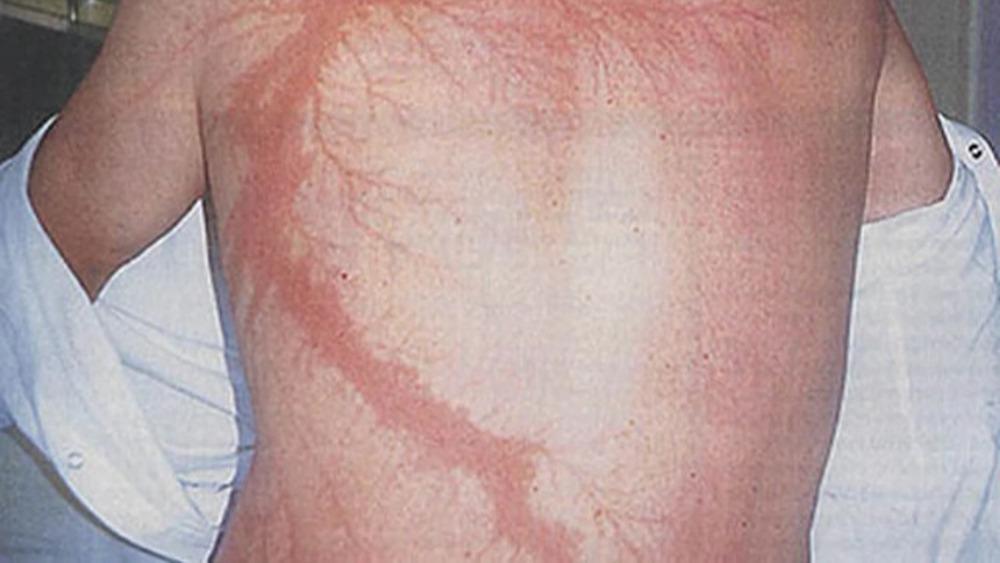 God or no God, what the fuck is a 66-year-old man doing having a wank on a hike trail and even more weird — using the Bible as material? What's sexy about the Bible?
John said he's humbled by the whole story (too right):
Since my wife passed away last year, I often seek the tranquillity of the hiking trails of Mount Pleasant.

I bring my Bible and meditate about God, Jesus and the Creation. I strongly believe God has punished me for my sinful ways that day and am glad God has given me a second chance to spread his word and tell my story.

I am ashamed to say that I was fulfilling my dirty needs while holding this sacred object, written down from the spoken word of God.

If God has intended this to be my punishment for my sinful ways, then I feel I must share my story with the world so that others may avoid this dreadful path.

I was a bit depressed that day and that is when the Devil brought me to these passages and filled my body with sinful urges.

I was weak then, but God has shown me the way and until I die I shall share my story so others don't pay as heavy a price as I did.
Ah man, I mean I do feel for the guy what with his wife dying and being a bit depressed. As well, he clearly seems to think masturbation is a massive "sin" which is probably one of the reasons he is so down. He should just get a copy of the new Playboy, get it out of his system and watch a bit of Netflix or something.
In case you were wondering, here is the passage that got him all hot and bothered:
Yet she became more and more promiscuous as she recalled the days of her youth, when she was a prostitute in Egypt. There she lusted after her lovers, whose genitals were like those of donkeys and whose emission was like that of horses.
Blimey, I had no idea the Bible talked about donkey dicks and that. Maybe it's not as boring as I thought. Might get round to reading it one day — heard there are some pretty mental and weird stories in there as well.