When you think of cause of death, 'huge penis' doesn't normally come into your thinking, but one man over in Indonesia believed that his daughter Jumantri had died due to the huge size of her husband's penis.
Featured Image
VIA
Nedi Sito accused his son in law Bhasar of pummelling his girl to death with his massive knob after hearing rumours that supported this from a neighbour after she was found dead in bed. The Indonesian police subsequently interviewed him and told him that he had to show them his penis in order to be cleared and he duly obliged, revealing a normal sized penis.
Bhasar then also had to show it to his father in law and relatives to prove it again. The head of police said the following: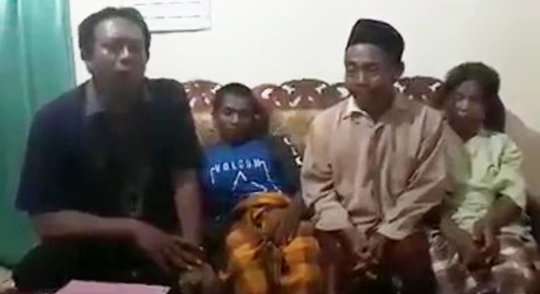 'After seeing directly the genitalia that was thought to be over-sized, it turned out to be of a standard size.

So right there and then the father-in-law dropped the report and they apologised to each other.

It was later discovered that Jumantri died from an epileptic fit.

She had suffered from epilepsy since she was 14.
Well, there you go – who would ever have thought that having a normal sized penis would be a good thing, but here it's managed to get this dude off a murder charge. It also doesn't sound too embarrassing for him either as he didn't have a micropenis or anything which is cool. Not sure what his relationship with his ex father in law is gonna be like in the future though, despite the fact that they were 'quick to apologise to each other'. Just saying.
For more of the same, check out this guy with a micropenis opening up about what life's like for him. Hero.