An Israeli man has launched a campaign against god to stop him interfering in his life after three years of what he calls, "poor treatment at the hands of the Almighty."
Featured Image VIA
The unidentified man submitted the restraining order request at an Israeli court on Tuesday. He said that god had been annoying him for three years and that repeated requests to the police had been ignored, even though concerned authorities had sent patrol cars to his home on 10 occasions.
The police eventually told him to take out a restraining order against God, so he obliged at the Magistrate Court in the northern Israeli port city of Haifa.
The man says:
For the past three years He started to treat me harshly and not nicely. I complained to the police many times. The Israel police asked me to take out a restraining order.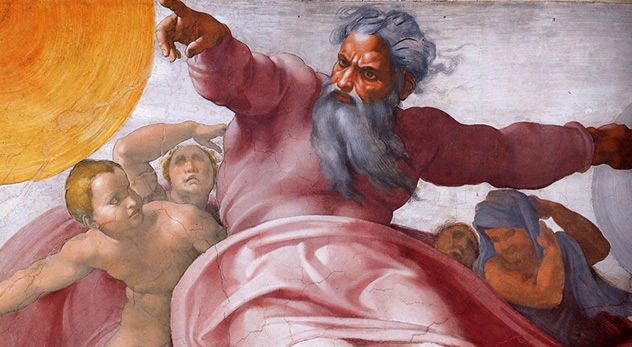 Not to take religion's side or anything, but I'm pretty sure whatever problems this guy is having are 100% his fault and nothing to do with god whatsoever. I think he's just not very good at life and is just trying to blame the universe for it. Still, one thing I like is that most people would turn to god in this guy's situation but he's doing the exact opposite – he wants god to stay the hell away from him. At least it's a fresh way of doing things.
To meet the werewolf boy who's really annoyed that people in his village think he's a reincarnated Hindu god, click HERE.