One of the more surreal moments of the Coronavirus crisis and Donald Trump's presidency was when he suggested that people should inject bleach into their veins to try and fight the virus.
Featured Image VIA 
Obviously this was a bad idea, but Americans being Americans some of them were definitely going to try it out given that their genius President had recommended it. Countless calls were made to local health services asking if it was good idea to do this – and wasting the time of a lot of doctors – but one guy really went for the Darwin Award this year by drinking a full bottle of disinfectant.
The unnamed man has a history of psychiatric issues and admitted that he had drank the full bottle of bleach in order to battle COVID-19. He was admitted to the Georgia Poison Centre, where director Lopez said the following about him to the Atlanta Journal Constitution: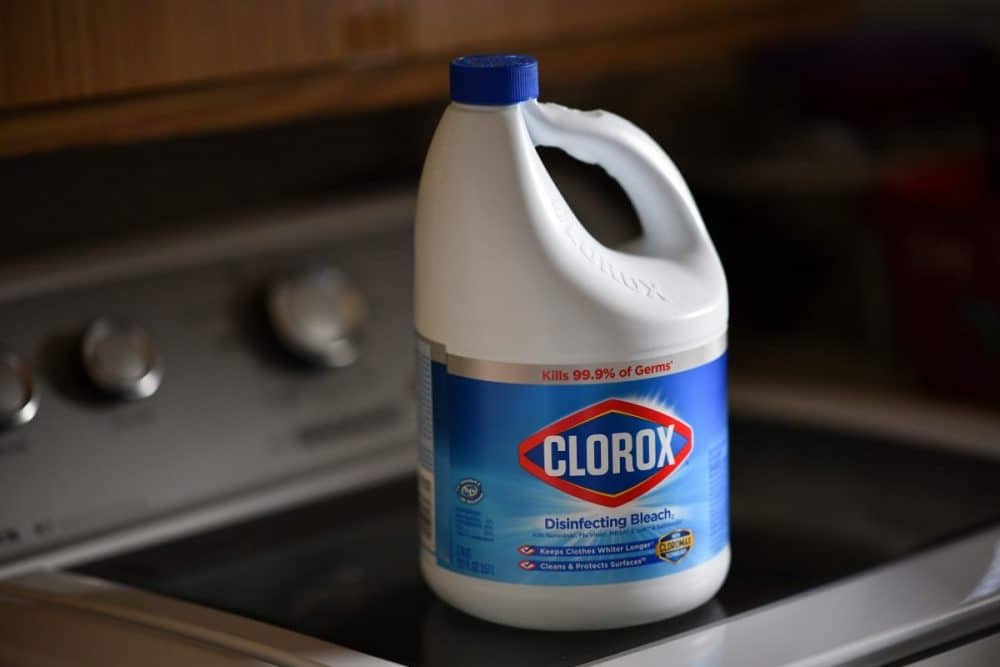 He said that he took 16 ounces.

I don't know very many patients who will take 16 ounces, but then again, it is a psych history patient.

Another man was also recently hospitalised after he drank a mixture of Pine-sol, mouthwash, beer and pain medication.

It's unclear whether Trump's remarks influenced the men.

We don't ask the question of, was it because they watched a TV show?

We are just told, 'What do we do for these patients?' And it's our job to try to give them treatment advice to make sure these patients make it.
I mean I guess that's a fair enough standpoint for him to take, but come on man everyone knows that these two men definitely did it because Trump recommended it. It's a no brainer and quite frankly I'm surprised there haven't been more cases of it going down over there because the country is so full of idiots.
Thankfully, the two men are expected to make a full recovery, but don't let that tempt you into drinking bleach. It doesn't defeat Coronavirus and it's a bad idea.
For more of the same, check out this Russian woman pouring bleach on men's crotches. That was a funny one.