If you ever wanted a story that sums up how shitty things have become after the last few years of Tory tule then this is it, as a man literally died whilst waiting in a queue at the Job Centre after he was declared fit to work by them.
Featured Image VIA 
The 65 year old man was waiting for an appointment to discuss Jobseeker's Allowance at 9:30am on Friday in Llanelli. Staff and customers were unable to get a response from the man and so lay him on the floor, but after paramedics arrived at the JobCentre he was declared dead and the place was evacuated.
A witness said the following: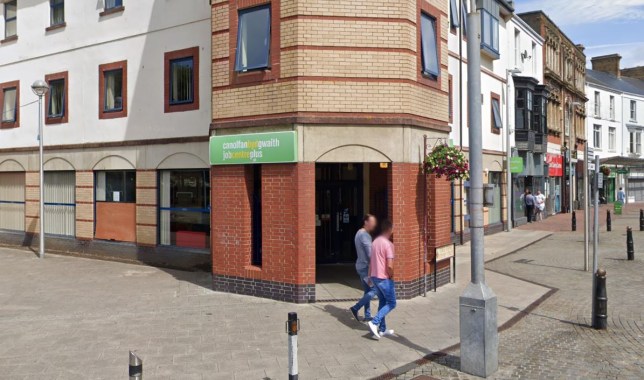 I didn't know him myself, but the man who was sat next to me told me that he had grown up with the guy

The man next to me told me that the poor guy had diabetes and had been declared fit for work by the job centre earlier in the year but he was obviously ill.

The ambulance came but he sadly died and they had to take his body out of the job centre, it was awful.

We were all very shook up, it was a horrible situation that should have never happened.

The job centre is all shut down now.
Jesus what a grim story. Have you ever heard anything as ridiculous as someone dying at a JobCentre after they had been declared fit to work by said JobCentre? If that isn't a metaphor for how awful Tory rule is then I don't know what is. Oh wait, probably something that will happen tomorrow. Do the right thing in a few weeks.
For more of the same, check out this guy who spent £20,000 of his benefits money on surgery to look like David Beckham. Good one.